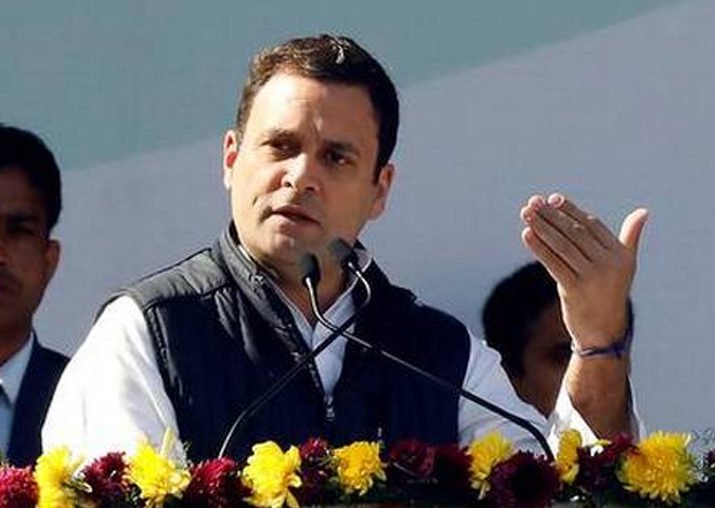 Ever since the demonetisation decision was announced by Prime Minister Narendra Modi, the Congress party has been attacking the government alleging that the move is one of the biggest scams in independent India which has broken the backbone of the country's economy.
Congress president Rahul Gandhi, who donned the hat of a vocal opposition leader in last few months, has been targeting the government over demonetisation drive wherever he goes, be it within the country or overseas.
Rahul, who is in Malaysia, today shared how he would have implemented the demonetisation decision. 
Speaking to an audience, when someone asked how the Congress leader would have implemented the decision to scrap Rs 500 and Rs 1,000 notes from the economy, Rahul said that he would have thrown the demonetisation file dustbin.
"If I was the Prime Minister, and someone had given me a file with demonetisation written on it, I would have thrown it in the dustbin. Out through the door and into the junkyard, because that's what I think should be done with demonetisation," he can be heard saying a video tweeted by Congress' twitter handle.
Congress President Rahul Gandhi tells us how he would have rolled out #Demonetisation better. #RGinMalaysia pic.twitter.com/2Tm82a8fjU

— Congress (@INCIndia) March 10, 2018
On November 8, 2016, Prime Minister Narendra Modi had announced the demonetisation of all Rs 500 and Rs 1,000 banknotes of the Mahatma Gandhi Series. He had claimed that decision was taken to fight blackmoney, counterfeiting of notes and terror financing activities.