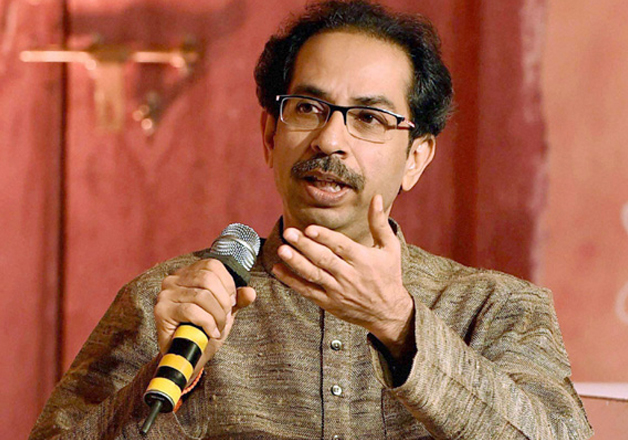 The Bharatiya Janata Party's (BJP) key ally Shiv Sena today launched a blistering attack on Prime Minister Narendra Modi for targeting his predecessor Manmohan Singh in the Rajya Sabha last week.
In an editorial in party mouthpiece 'Saamana', the party asked him to stop peeping into others' bathrooms, maintain the dignity of his office and concentrate on governance instead of threatening opposition parties by flagging their horoscopes. 
"Modi, while campaigning in UP, threatened that he has the horoscope of opposition parties while Chief Minister Akhilesh Yadav retorted by saying horoscopes of all are freely available on internet. This is an example of how low the level of campaign has plummeted," the editorial reads.
"At least the PM and the CM should not be a part of such mudslinging. The Chair has immense integrity and the person occupying it should make sure its dignity is upheld," it said. 
"What has to happen in UP polls will happen. But the PM should concentrate on Delhi and the CMs on their states. One should not peep into others' bathrooms. This should be avoided," it said, alluding to Modi's 'raincoat' remark targeting former PM Manmohan Singh and the subsequent retort to it by Congress vice president Rahul Gandhi. 
The Sena said the use of government machinery by those holding constitutional posts to threaten opposition parties amounts to political corruption. 
"But all these are taking place openly. The PM and the CM, while campaigning, threaten, challenge, make announcements and promises. Under which rule of law could they do this?" it questioned. 
"You have the Opposition's horoscopes because you are in power. By removing their 'kundalis' (horoscopes), you are in a way abusing your power. You are not elected to power to do this. Your horoscope too will be available to your successors once you step down from power," the editorial said. 
On Modi's jibe at Akhilesh Yadav, the Sena said if law and order problems persist in UP and women are unsafe, what are the BJP MPs elected from the state doing about the issue. 
The Prime Minister had last week said that 'only Doctor Sahab (Manmohan Singh) knows the art of bathing with raincoat on by keeping his own record blemishless while scams proliferated under his watch'.
With PTI Inputs