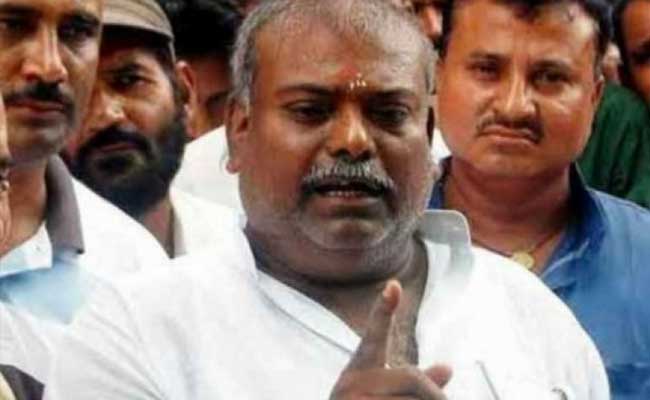 The Supreme Court has rejected the bail plea of Bihar legislator Rajballabh Yadav in connection with the rape of a minor girl.
Yadav, an MLA from Nawada, was accused of raping the minor girl at his residence in Bihar Sharif in February this year. He was suspended from the Rashtriya Janata Dal after the incident surfaced.
The Supreme Court on Wednesday reserved its order on the Bihar government's plea seeking cancellation of bail granted to Yadav.
Reserving the order, the bench of Justice A.K. Sikri and Justice Abhay Manohar Sapre said: "We are concerned with fair trial, because it is a case filed under the Protection of Children from Sexual Offences Act (POSCO) and a child is also involved. We are not going to dismiss the petition (by Bihar government) because we want fair trial."
The court said that it would pronounce its order in a couple of days.
Yadav was granted bail by a Bihar court on 30 September. The Bihar government had moved the apex court challenging the grant of bail to Rajballav Yadav by the Patna High Court in September. 
As Rajballabh Yadav had walked out of prison in October, the minor he is accused of raping had sent a panicked WhatsApp message to journalists  hoping to reach the chief minister.
"He (Yadav) is out of jail... I am scared and afraid for my family. What will happen to them? I am already dead after what happened to me. I have nothing more to lose," the teen wrote.
Her father too had appealed against the lawmaker being set free, pointing out that he was an influential man with powerful connections. 
In April, Yadav was named as one of the main accused in a charge-sheet filed by Nalanda Police, after he allegedly raped a minor girl at his residence on February 6th, following which he was immediately suspended by the party.
After absconding for almost one month, Yadav had surrendered in March before a chief magistrate's court in Bihar Sharif in Nalanda and was sent to jail.