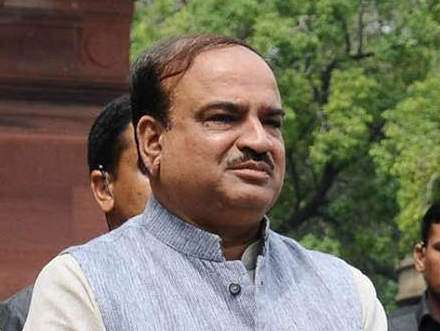 Taking strong exception to the Supreme Court's recent observation on pension for MPs, the central government today asserted that only the parliament had the right to take a decision on this issue.
The government's response is being seen as an indirect message to the Supreme Court not to stray into the domain of lawmakers.

  

Responding to the concerns expressed by a number of opposition MPs over the Supreme Court's reported comments that 80 per cent former lawmakers are 'crorepatis', Parliamentary Affairs Minister Ananth Kumar said that the issue of perks and pensions to MPs is in the exclusive domain of Parliament. 
"I think every member of the House agrees that the right of the House is sacrosanct. Parliament has every right to decide about salaries and allowances of the MPs," Ananth Kumar said.  
He told Speaker Sumitra Mahajan that "the entire House is with you on the matter." 
Yesterday, Finance Minister Arun Jaitley had said in the Rajya Sabha that Parliament alone has authority to decide on how much pension MPs can draw and inter-institutional discipline has to be respected. 
Raising the issue during the Zero Hour, TMC MP Saugata Roy said while the apex court was transgressing its rights, Parliament was not asking why former judges are being given pension. 
"The Supreme Court is transgressing its rights. It is an exclusive right of Parliament to decide on the issue. We are not asking why SC judges are being paid pension. We should take a stand on the issue," he said. 
The Supreme Court had on Tuesday reportedly said that pension and perks to MPs seemed 'prima facie' unreasonable and had sought responses from the Centre and the Election Commission of India on a plea seeking the scrapping of pension and other perks being given to Members of Parliament. 

 

A bench headed by Justice J Chelameswar had issued notices to the Secretary General of the Lok Sabha and the Rajya Sabha on the plea filed by NGO Lok Prahari on the issue.
(With PTI inputs)