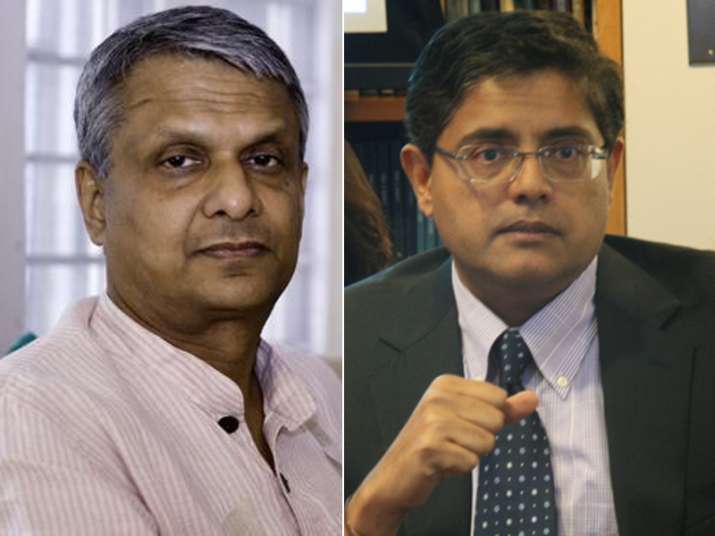 Odisha's ruling Biju Janata Dal (BJD) is on the verge of a split, or so suggest party leaders alleging the BJP may be making attempts to push the state towards holding fresh elections with Rajasthan next year. 
According to a media report, Union Minister Dharmendra Pradhan, who hails from Talcher of Odisha, was seen speaking to BJD Parliamentary Party leader Bhartruhari Mahatab inside Lok Sabha on Monday. Later, Pradhan returned to speak to BJP leader  Narendra Tomar, who also happens to be Mahatab's 'samdhi'.  
The conversation in Parliament triggered a Twitter war between BJD leaders who started accusing each other of trying to break the party and thus benefit the BJP.
The entire development was closely monitored by BJD MP Tathagata Satpathy, who claimed the BJP, just ahead of the BJP's National Executive meeting in Odisha, was trying to split the party ruling the state.
Satpathy said that rumours were rife that one BJD MP was helping the BJP to create a rift in the ruling party, triggering a response from another BJD MP.
"BJP hard at work to divide @bjd_odishaA in Parliament, maybe even in assembly. They want AIADMK type split," tweeted Satpathy.
"They want to take away @bjd_odisha's party name & symbol. Rumours afloat that only one MP will swing this deal for them. Ha!" wrote the BJD MP.
His post claimed that the BJP was trying to push for early elections in Odisha, Gujarat, Rajasthan and Madhya Pradesh.
"If split happens, no matter how small, BJP will try for early elections in Odisha with Raj (Rajasthan), Guj (Gujarat), MP (Madhya Pradesh). Will EC play along?" he said. 
"Odisha assembly election scheduled in 2019 along with Lok Sabha. Orissa may not be considered cowbelt," Tathagata also tweeted.
The BJD lawmaker said that Prime Minister Narendra Modi's participation in the BJP National Executive meeting on April 15 and 16 at Bhubaneswar was a bid to put pressure to make the state government defunct.
While Satpathy did not name the MP who would join the BJP, his party MP Baijayant Panda joined the Twitter war.
"He speaks from expertise, once suspended from BJD, joined another party," Panda tweeted.
Satpathy was suspended from the BJD in 2000 on the charge of anti-party activities. He then joined the Orissa Gana Parishad but later returned to the BJD before the 2004 Lok Sabha elections.
BJD spokesperson Pratap Dev said Satpathy's remarks were personal and the party has nothing to do with them.
He, however, said whoever has tried to betray the party has been punished.
There are presently 20 BJD MPs in Lok Sabha, and eight MPs in Rajya Sabha (including one BJD-supported independent AV Swami).