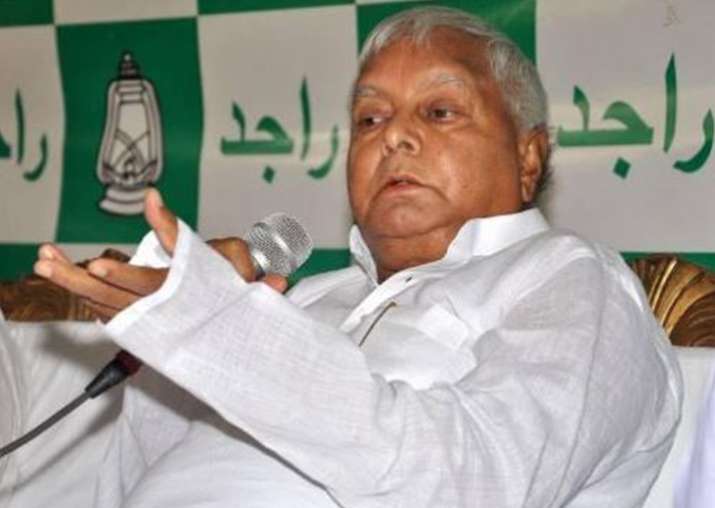 Rashtriya Janata Dal (RJD) president Lalu Prasad on Wednesday attacked Bihar Chief Minister Nitish Kumar for "trying to cover up" an alleged scam, involving an NGO, with the help of his "hand-picked officials" in the Special Investigation Team (SIT).
"The chief minister is trying to cover up the scam with the help of his hand-picked officials in the SIT, who are either destroying evidence or hiding them from public view," he told reporters at the official residence of his wife and former chief minister Rabri Devi.
Claiming that the comptroller and auditor-general (CAG) had raised concern over the "corrupt" act of the NGO, the 'Srijan Mahila Sahyog Samiti', in Bhagalpur as early as in 2008, Lalu Prasad alleged that "the state government headed by Nitish Kumar glossed over it".
"It had come to the knowledge of the Economic Offences Unit of the state police in 2013, but nothing happened," the RJD supremo, flanked by son Tejaswi Yadav and senior party leader Jagdanand Singh, said.
Pointing to the death of a key accused in the "scam", Mahesh Mandal, on late Sunday night, he alleged that "like the Vyapam scam in Madhya Pradesh, people are being mysteriously killed in connection with the NGO scandal...."
Lalu Prasad demanded the resignation of Nitish Kumar and his deputy Sushil Kumar Modi to ensure an impartial probe into the matter.