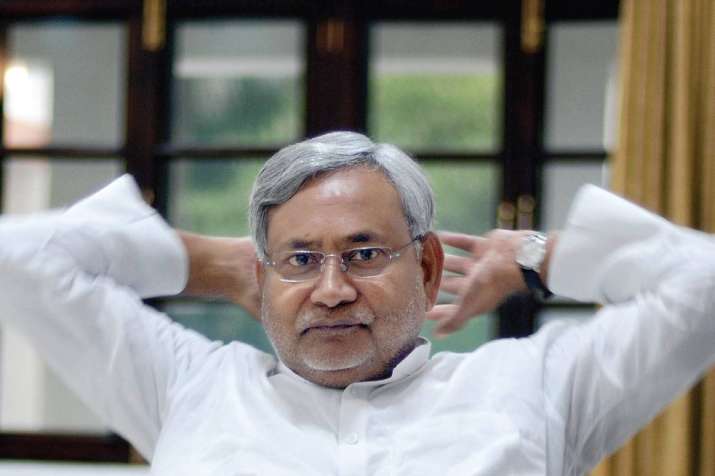 The Bihar unit of the Congress party lashed out at the Janata Dal (United) for "blaming" Rahul Gandhi for CM Nitish Kumar's exit from the Grand Alliance. The JD(U) had alleged that the AICC president failed to back Kumar when the latter took a stand against corruption cases involving RJD leaders last year. Before the Lok Sabha elections 2019, political activity in the state of Bihar has increased.  
Congress always believed that "communalism posed the biggest threat to the country" and demanded that Chief Minister Nitish Kumar come clean on the issue, said BPCC working president Kaukab Quadri.
"Nitish Kumar's posturing on corruption is fine. But he had snapped the ties with the BJP in 2013 on the issue of communalism. Now, he has joined hands with the party at a time when it is pursuing its communal agenda more aggressively than ever. He should first clarify his stand on communalism, only then should his party ask others to clarify their stand", Quadrisaid on Tuesday.
Quadri was reacting to a statement made by JD(U) national general secretary and chief spokesman K C Tyagi earlier this week, wherein the latter had referred to "Congress president Rahul Gandhi's lack of initiative against corruption cases involving the RJD leadership".
About speculations that the Congress could press for Kumar's return to the Grand Alliance if he snapped ties with the BJP, Tyagi had said "until and unless Congress clears its stand on a corrupt party like RJD, we do not know how to communicate with them any further".
"The Congress does not need to clear its stand. Our stand has always been clear. The alliance with the RJD has been with a view to fighting communal forces represented by the BJP. It is Nitish Kumar who has been equivocating all through. He should explain as to whether his sitting in the lap of the BJP-RSS is justified just because he claims to stand against corruption", the BPCC working president said.
Meanwhile, AIMIM chief Asaduddin Owaisi also launched a blistering attack on Bihar Chief Minister Nitish Kumar on Tuesday, accusing him of having "cheated" the people of the state whose votes he had sought in the name of thwarting the BJP juggernaut.
"When we had fielded our candidates in the 2015 assembly polls, Nitish Kumar had called us vote katwa,implying that we were in the fray to cut into anti-BJP votes and, in turn, benefit the saffron party. But look what happened thereafter", Owaisi told reporters in this district in Bihar's north-eastern corner.
(With PTI inputs)