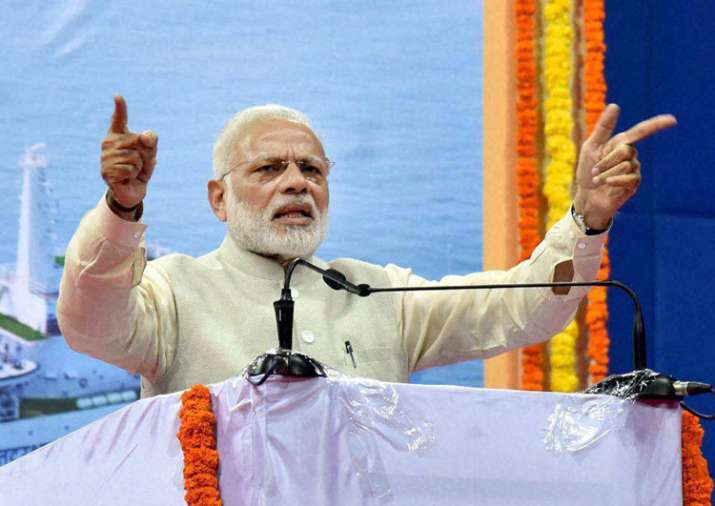 Prime Minister Narendra Modi's impassioned speech in Goa, where he broke down while speaking about the black money and issue of demonetisation of Rs 1,000 and Rs 500 denominations, has failed to impress Congress MP Shantaram Naik who said the PM seemed to have shed "crocodile tears". 
At a function here yesterday, Modi had mounted a counter-offensive against the opposition over demonetisation of high-value currency notes while promising more anti-graft measures in future. He had appealed to common people to give him 50 days to deliver "India of your dreams." 
Addressing reporters here, Naik demanded a CBI enquiry into the demonetisation move, which he said was a "financial fraud". 
"You see the body language of Modi when he addressed the meeting in Goa. The body language was cruel in nature. He cried but it appears to be crocodile tears. If you are carried away by his tears, then God may save you," the Rajya Sabha MP 

said. 
He said Modi's act of scrapping Rs 500 and Rs 1,000 notes bordered on "criminal action and there should be a CBI inquiry (monitored) by a sitting judge of Supreme Court as demonetisation of this nature is not an economic measure but financial fraud. The PM has misused RBI machinery for political and electoral benefits." 
"Key people of BJP as well as industrialists close to the power centre were informed in advance about the plan to ban high value banknotes so that they could make necessary arrangements to legalise their money. 
"Modi's address in Japan indicates that he is going to take more stringent steps in future which is dangerous and it appears that he is marching towards imposing fascism in this country," Naik added. 
(With PTI inputs)