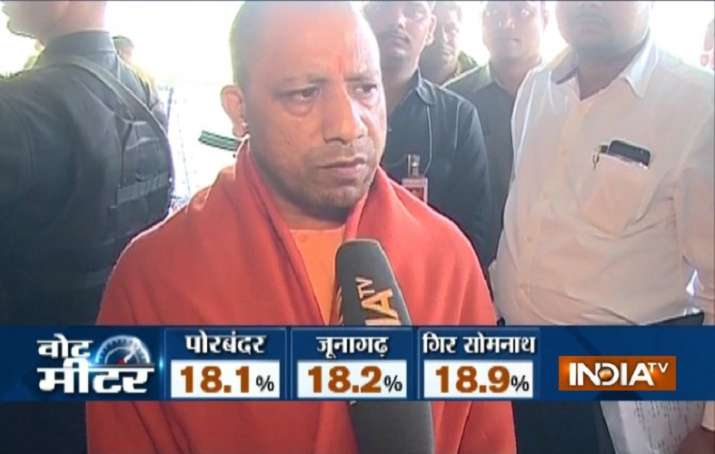 Uttar Pradesh Chief Minister Yogi Adityanath on Saturday claimed that Congress deliberately planted Kapil Sibal in Supreme Court to disrupt resolution to Ram Mandir matter. 
Talking exclusively to India TV, CM Adityanath accused Congress of following divise politics in the country, "(delaying Ram Mandir verdict) is a tactic of Congress party, because the day the matter is resolved there will be a wave of peace and prosperity in the country. Congress seeks division, thus the party strategically sent Kapil Sibal in Supreme Court to disrupt regular proceedings of the matter and delay the decision."
Adityanath, who is on a campaign trail in poll-bound Gujarat, thanked the apex court for rejecting Sibal's arguments and deciding to continue the hearing of the Ram Mandir matter in February.
The UP CM, however, admitted that work on Ram Janambhumi will start only after the court proceedings are over, as against the speculation of 2018. 
Confidant of BJP's sweeping victory in PM Modi's home state, CM Yogi said,"People of Gujarat support development and nationalism. People are with Narendra Bhai Modi. The Gujarat model has been accepted by the world, thus, state's each voter will stand with the prestige of the state and vote BJP back in power."
The UP CM rejected the existence of ant-incumbency factor against BJP in the state, "Anti-incumbency affects only when government fails to perform."
Adityanath also claimed that Gujarat voter will not sucummb to caste-based politics, which have dragged down UP and Bihar in the past, he said. 
Voting for the first phase of the crucial Gujarat assembly polls began today on 89 seats of Saurashtra and South Gujarat regions.  Around 2.12 crore voters would be exercising their franchise in Modi's home state to choose between the ruling BJP and the Congress.
A total of 977 candidates are in fray for the first phase polls.
Prominent candidates for today's battle include Chief Minister Vijay Rupani, who is contesting from Rajkot (West), and Congress' Shaktisinh Gohil (Mandvi) and Paresh Dhanani (Amreli).
The second phase polling is on December 14 and counting, along with that of Himachal Pradesh, will be held on December 18.