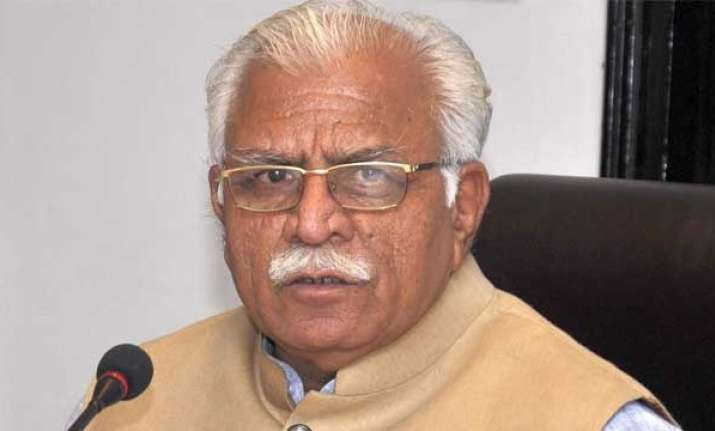 In yet another controversial remark, Haryana Chief Minister Manohar Lal Khattar today said that Ram Kishan Grewal, the ex-serviceman who committed suicide at Jantar Mantar, can't be called  a 'martyr'.
Khattar pointed out that a martyr is one who sacrifices his life at the border.  
"A soldier dying at the border is a 'martyr'. However, a soldier committing suicide cannot be called a 'martyr'. A soldier can never commit suicide," Khattar told media persons.
Khattar blasted opposition leaders for playing  politics over the dead body of a soldier.
"It should be investigated as to why Ram Kishan Grewal took the extreme step of committing suicide. However, it's wrong for opposition leaders to play politics over dead bodies," Khattar added. 
The Haryana CM said that he had no plans to visit the family of Grewal, as of now.
"Government's representatives have reached out to Ram Kishan's family. His family will be extended all the help that is required," he added. 
Ram Kishan Grewal, the ex-serviceman had  committed suicide at Jantar Mantar in protest against the alleged discrepancy in implementation of One Rank One Pension (OROP).
Earlier today, the state government had announced a compensation of Rs 10 lakh, a government job for one member of the bereaved family and state honour for the cremation of the ex-soldier.