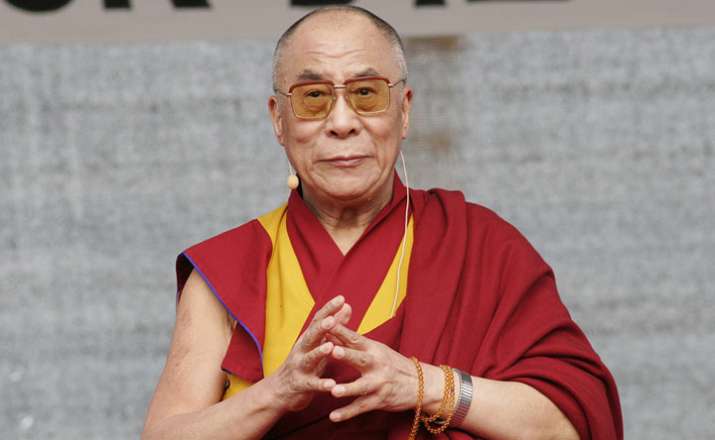 Nobel laureate the Dalai Lama has praised Bihar Chief Minister Nitish Kumar for enforcing 'prohibition' in the state.
"I feel very good after meeting Nitish Kumar. For many years we have been good and close friends," the Dalai Lama said  after planting a sapling of Anand Bodhi tree at Buddha Smriti park in Patna today. 
"People have a lot of anger and tension today. But to get rid of them, consumption of liquor or drug is not good ...  Mental tension and anger can be done away with through training of the mind," the noble laureate said.  
Praising India, the Dalai Lama said, "India is like a guru (teacher) for us ... We are its shishya (disciple) ... The relation with India is that of guru and shishya." 
"Today even scientists are learning from India's ancient knowledge and philosophy," he added. 

 

Kumar received the Dalai Lama at the airport on his arrival here enroute to Bodh Gaya for Kalchakra puja. 

 

Later, the Tibetan theologist offered prayers near a branch of Bodhi tree act the chief minister's residence. 

 

The chief minister hosted lunch for the Dalai Lama and other Buddhist monks accompanying him.