Follow us on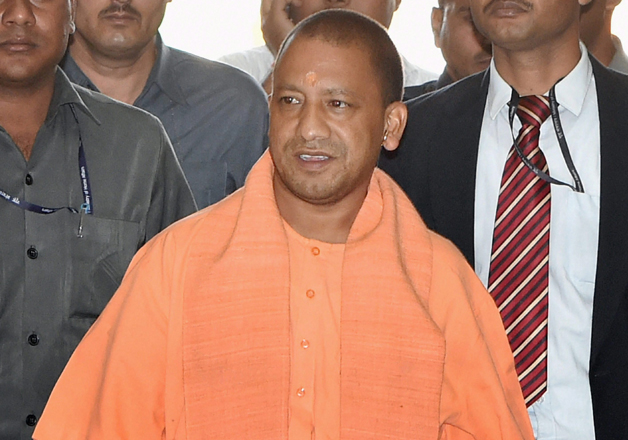 Within days of assuming power as the Chief Minister of Uttar Pradesh, Yogi Adityanath today officially directed the police officials to prepare an action plan for the closure of illegal slaughterhouses and meat shops operating in different parts of the state. 
Yogi Adityanath, a priest and devout gau-sevak, also ordered a blanket ban on smuggling of cows. He asked district police chiefs to adopt a 'zero tolerance' policy towards those involved in such illegal activities.
Besides, he asked the police to remain more vigilant to curb rising number of eve-teasing cases.
The development comes only three days after a BJP government led by CM Yogi Adityanath was sworn-in. In its vision document titled 'Lok Kalyan Sankalp Patra', the BJP had announced that it will take 'stern steps to close down all illegal slaughterhouses besides banning mechanised slaughterhouses' if it comes to power.
"This is nothing new. Banning of illegal slaughter houses is a part of our manifesto. We will not allow any illegal activities in state," state Minister Siddharth Nath Singh said. 
Hours after Adityanath took over as the new CM of the state on Sunday, two illegal slaughterhouses were sealed in Allahabad. 
In Varanasi, the Lok Sabha constituency of PM Narendra Modi, a slaughterhouse, which was allegedly being run illegally, was sealed by the district authorities. The slaughter was located in the Kamalgadaha locality under Jaitpura police station.
In Ghaziabad, police sealed 10 meat shops and four slaughter houses which were allegedly running illegally in the city. As the news of police action spread in the area around 10 slaughter house owners shut down their butcher houses and skipped away.
According to sub-divisional magistrate (SDM) Prem Ranjan Singh, 34 illegal meat shops and slaughter houses have been sealed within a span of one week from March 15.
In capital Lucknow, authorities yesterday sealed several meat shops that were functioning illegally.