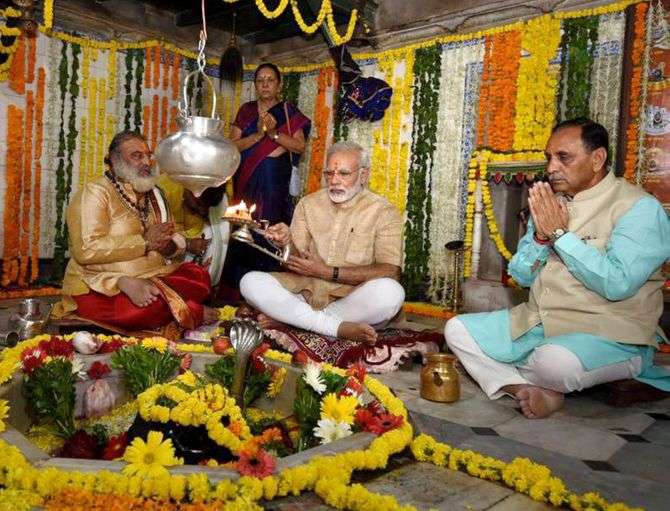 A hundred and eight hawan kunds, 2,100 priests and 51,000 attendees will pray for Prime Minister Narendra Modi's re-election in next Lok Sabha polls for seven days starting in March near the historical Red Fort in New Delhi. 
According to one of the organisers of the massive yagna, President Ram Nath Kovind, Prime Minister Modi, BJP President Amit Shah and most of the senior leaders of the ruling party have confirmed their presence during the 7-day long event in Delhi. 
"PM Modi will give the first aahuti in the Mahayagna and President Kovind will close the ceremony with last aahuti," Chandrashekhar Singh told India TV Digital on Tuesday. 
Chandrashekhar Singh said that the event near the Red Fort is being managed by Delhi BJP MP Mahesh Giri. 
"The aim of the mahayagya is to ensure that a capable national leader like Narendra Modi can be relected for another two-terms and lead the nation," Singh said.
The yagna will seek the blessings of Baglamukhi Devi for the next Lok Sabha elections and other state polls, the PTI had reported recently.
The report added that the BJP will disclose details of the event on January 22.
Devotees believe the goddess of "raj vyavastha" (ruling administration) blesses people with power.
Aao ek sankalp lein, aao ek aahuti dein (Come, let's take a resolve and make an offering)" is the slogan for the event, plans for which are being chalked out at the residence of Giri, a disciple of Sri Sri Ravi Shankar of the Art of Living, the sources told PTI.