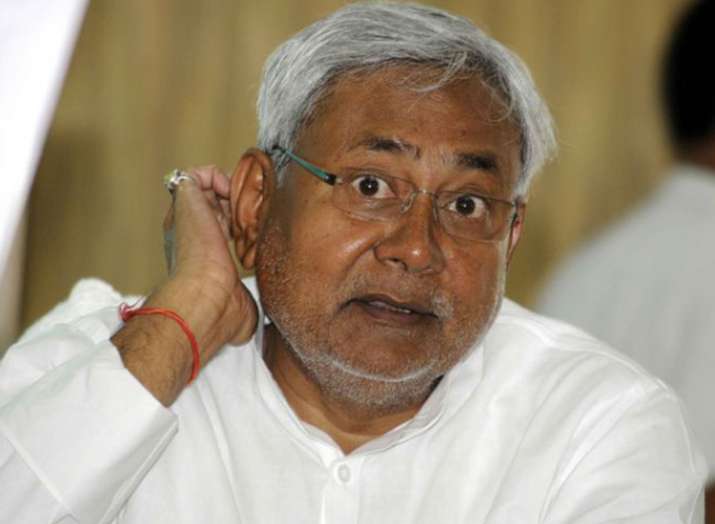 Amid speculations over his next political move and reports regarding him contemplating to revive ties with Mahagathbandhan (Grand Alliance) partners, RJD and Congress, Bihar Chief Minister Nitish Kumar is scheduled to attend meeting of Janata Dal-United (JD-U) office bearers in New Delhi on Saturday. Nitish will also address his party's national executive meet on Sunday (July 8). 
Nitish's meeting with JD-U office bearers is being watched closely as the leader is expected to articulate his party's position on a host of issues ahead of the next year's  Lok Sabha polls.
Several JD-U leaders have demanded its preeminent position in the BJP-led NDA restored, a status it enjoyed in the alliance until 2013 when Nitish Kumar broke ties with the saffron party.
 
With the BJP gaining in strength in the state following its sweep in the 2014 Lok Sabha polls, it is unlikely to give the JD-U a bigger status and political observers believe that Nitish Kumar has been jockeying for fighting about 15 seats in 2019. 
The BJP had won 22 of the 40 Lok Sabha seats in 2014 and its allies, Ram Vilas Paswan-led LJP and Upendra Kushwaha-led RLSP had six and three respectively. The JD(U) had won only two seats. 
JD-U leaders have argued that their party had performed much better than the BJP in 2015 Assembly polls and its results should be considered in the allotment of seats for the Lok Sabha election. 
As far as JD-U's return in the Mahagathbandhan is concerned, RJD leader Tejashwi Yadav, who served as Nitish's deputy in the Grand Alliance government, has already ruled out any such possibility. 
"There is no guarantee that if we, speaking hypothetically, agree to yet another tie-up, he would not ditch us some time later. The door is now closed," Tejashwi had said recently.
"After he (Nitish Kumar) ditched us last year and rejoined the NDA, he tried to sell the idea to the people of Bihar that he had the welfare of the state in mind and that with the NDA in power both at the Centre and in the state, Bihar would be equipped with a double engine that will speed up its development. Nothing of that sort has happened," Tejashwi, the Leader of Opposition in Bihar Assembly, said.
(With PTI inputs)