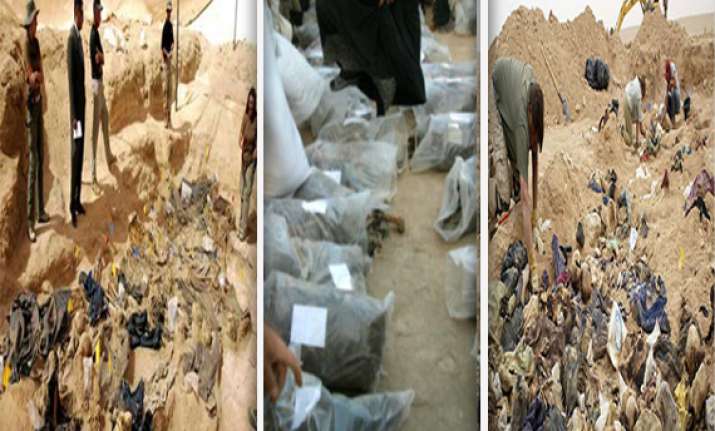 New Delhi: Saddam Hussein is one of the all-time criminals, and even foes of the Bush administration policy on war with Iraq can agree that the tyrant richly deserves to rot in prison, or perhaps die a painful death.
The Iraqi people still talk about mass graves and Saddam's crimes against humanity.  
The cruelty of Saddam's regime is evident in its brutality toward Iraqi citizens. Mass grave sites across Iraq provide further evidence of Saddam's atrocities. 
He tortured people with electric shock, by pouring boiled oil on them, extracting toes and fingernails.
In a remote desert location south-west of Baghdad, US investigators found 28 skeletons half-buried in the sand, their skulls blindfolded with Arab scarves, hands tied behind backs and bullet holes in their clothes, They all were telling the tale of brutual Iraqi dictator.  
Watch Saddam Hussein's brutality in pics: