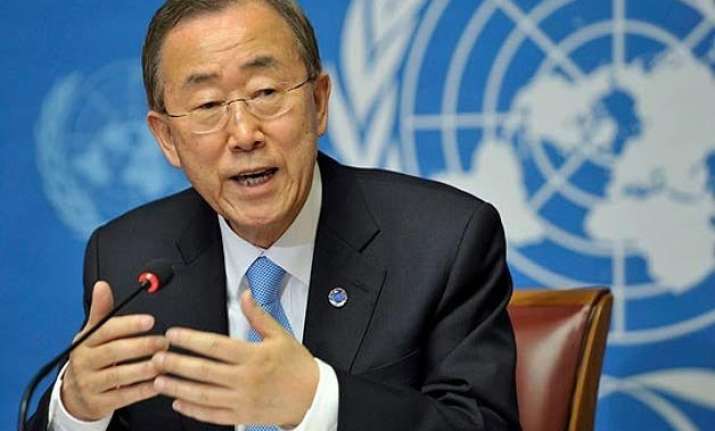 United Nations:UN Secretary-General Ban Ki-moon on Monday condemned the recent terrorist attacks in Iraq's Baghdad and eastern town of Muqdadiya which are claimed by the extremist group Islamic State (IS).
Earlier on Monday, a suicide bombing attack near Muqdadiya killed at least 34 people and wounded 43 others. On Sunday, 53 people were killed and 117 others were wounded in back-to-back bombings at a busy marketplace in Baghdad.
The deceased include seven Shia militia leaders, Xinhua reported.
In a statement released by his spokesperson, Ban said he is concerned that these "cowardly" attacks claimed by IS at funerals, markets, and places of worship are aimed at undermining the unity of the people of Iraq.
"The Secretary-General calls on the Government of Iraq to make sure that the perpetrators of these crimes are swiftly brought to justice," said the statement.
Iraq is currently undergoing a wave of violence since IS took over areas of Iraq's northern and western regions in June 2014. A United Nations report estimated that over 22,300 people were either killed or injured in Iraq's armed conflict in 2015.