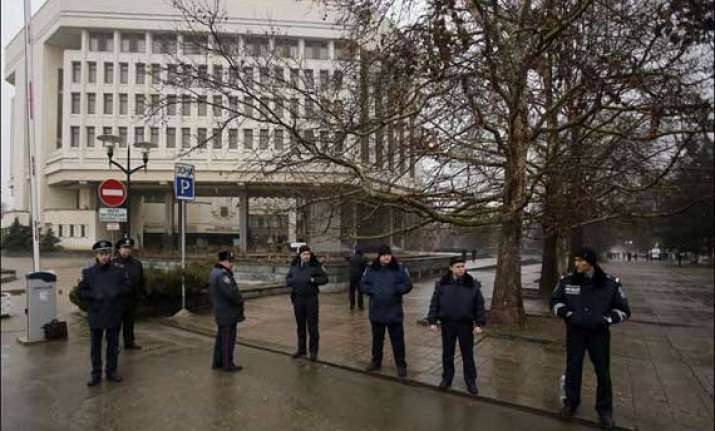 Kiev:
Ukraine's acting president Oleksandr Turchynov has ordered relaunching military operations against pro-Russian militants in the east after two people, one a local politician, were "tortured to death".
The body of politician Vladimir Rybak, he said, was found near rebel-held Sloviansk, BBC reported Wednesday. The move came as US Vice-President Joe Biden was visiting Ukraine.
"The terrorists who effectively took the whole Donetsk region hostage have now gone too far," he said.
As he met Ukrainian leaders in Kiev, Biden called on Russia to "stop talking and start acting" to defuse the Ukraine crisis.
The US and the West accuse Russia of using undercover military to back separatists in eastern Ukraine, where public buildings are occupied in at least nine cities and towns. Russia denies involvement.