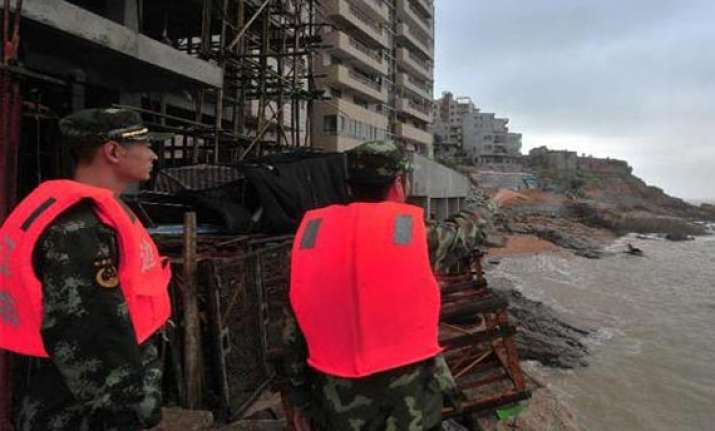 Beijing : A typhoon slammed into southeastern China on Monday with powerful winds and heavy rains that cut power, canceled flights and suspended train services.
Typhoon Fitow struck Fuding city of Fujian province with winds of up to 151 kilometers (94 miles) an hour in the early morning hours, then slowed before weakening to a tropical storm, the National Meteorological Center said.
More than half a million people had been evacuated and fishing boats were called back to shore while authorities issued a red alert—the highest warning—on Sunday as the typhoon approached.
The provincial flood relief agency in Zhejiang, which neighbors Fujian, said 574,000 people had been evacuated by Sunday evening and 35,800 vessels returned to shore.
Fujian's government said 177,000 people had been moved to safety and nearly 30,000 fishing boats called back.
The typhoon cut power in towns and counties in Zhejiang province while high-speed rail services in the region were suspended. At least 27 flights out of Wenzhou airport in Zhejiang were canceled on Sunday, according to the official Xinhua News Agency.
Xinhua said one boy was being treated for injuries.
The typhoon began dumping heavy and torrential rain across the southeastern seaboard, with rainfall of up to 29 centimeters (8 inches) in some parts as well as gusty winds.
Elsewhere in Asia, a typhoon east of the northern Philippines blew away with no impact on the country.