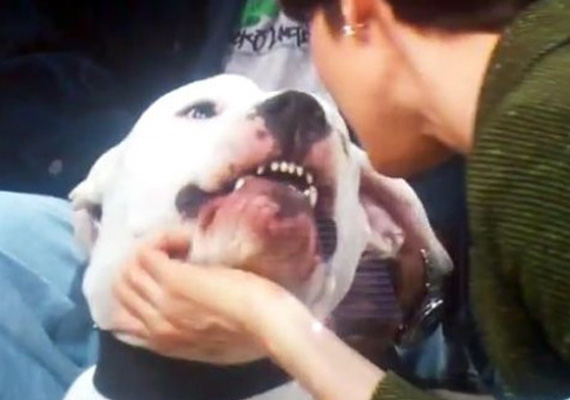 Washington, Feb 12: In a bizarre incident, a dog bit the face of an American TV host during a live broadcast, requiring her to undergo reconstructive surgery. 

The dog named Max was recently rescued from an icy pond and veteran anchor Kyle Dyer was interviewing a firefighter, who conducted the rescue operation, in the presence of the 39-kg Argentine Mastiff and its owner on '9NEWS' channel.

As she caressed the dog while speaking to the two men it bit her in the face, the broadcaster said on its website.

Kyle was immediately taken to Denver Health Medical Center, where she went through reconstructive surgery for injuries she sustained from the bite.

The broadcaster said that Kyle was in good spirits, despite not being able to talk due to her injuries.