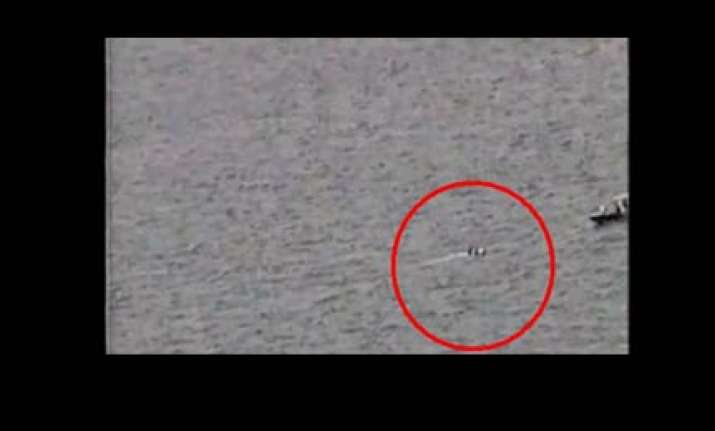 Six passengers aboard a small aircraft that went down in the ocean near the Bahamas are lucky to be alive after a Coast Guard crew found them drifting along on top their slowly sinking aircraft Monday.
The Piper plane went down around 11 a.m. Monday about 23 miles northeast of Freeport, according to the Coast Guard.
The pilot was able to radio in the plane's identification and that they were having engine troubles before they lost communication with the control tower at Grand Bahamas International Airport.
A Coast Guard C-130 air crew and Coast Guard boats were launched, and the plane was found just a short time later at about 12:30 p.m.
The Royal Bahamian Defense Force and Bahamian Air Sea Rescue also assisted in the search.
Video captured by the air crew shows a boat arriving to find the passengers sitting on top of the mostly submerged twin-engine plane.
Watch Video