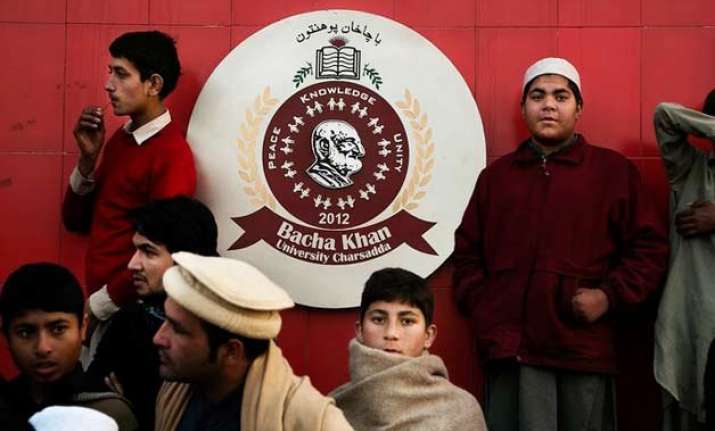 Peshawar: A Pakistani Army spokesman said that the military has arrested five suspects on charges of facilitating a deadly militant attack on Bacha Khan University that killed 21, mostly students, in the country's northwest.
Islamic militants stormed Bacha Khan University in Charsadda on January 20, killing students and teachers, and triggering a gunbattle that lasted for hours.
Lt. Gen Asim Salim Bajwa said on Saturday that the suspects provided the attackers with shelter, transport and weapons.
Bajwa said another three suspects, including two women, are still at large.
A splinter faction of the Taliban claimed responsibility and has threatened similar attacks. However the main Taliban organization denied any involvement.