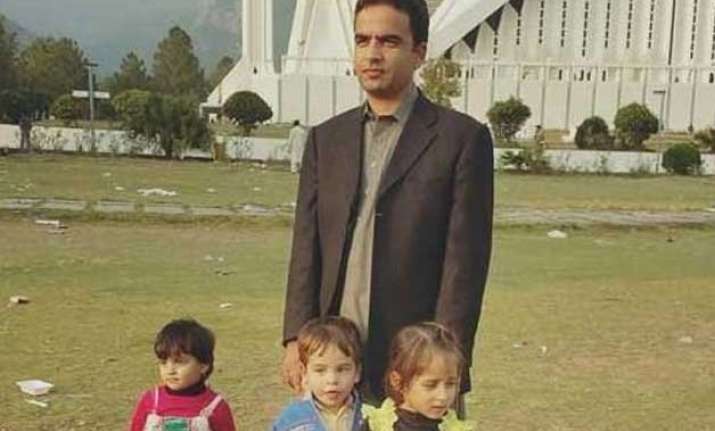 New Delhi: Adverse circumstances can bring out the best in every human being. Perhaps, there could have been no better example than this teacher who laid down his life trying to protect his students during the terror attack that rocked the Basha Khan University in Pakistan today.
At least 25 people were killed and about 50 others injured when heavily-armed Taliban militants stormed the university and opened indiscriminate fire on students and teachers in the country's restive northwest Khyber-Pakhtunkhwa province. The horrifying attack took the entire nation by shock and has received global condemnation.
 
The terrorists mainly targeted innocent students by opening an indiscriminate fire upon them. While they had no clue on how they got trapped in such a horrible situation, a Chemistry professor named Syed Hamid Hussain, risking his own life, came to the rescue of his students.
According to an eye-witness, he fought back against the terrorists all alone to protect his students. He fired back at them with his gun and kept fighting until he was shot down by one of the militants.
Recalling the bravery of his Professor, geology student Zahoor Ahmed said that his teacher had warned him not to leave the building after the first shots were fired.
"He was holding a pistol in his hand. Then I saw a bullet hit him. I saw two militants were firing. I ran inside and then managed to flee by jumping over the back wall," he told Dawn.
Another student recounted the scene. "We saw three terrorists shouting slogans and rushing towards the stairs of our department. Professor Hamid was holding a gun in his hand. Then we saw him fall down and as the terrorists entered the (registrar) office, we ran away," he said.
Syed Hamid Hussain was a chemistry professor in the Bacha Khan university. President Mamnoon Hussain has confirmed his death.  
Social networking sites like Twitter have been hailing the lecturer as a 'martyr'. "Martyr of #education: Prof Hamid who was killed by terrorists in #BachaKhanUniversity #Pakistan," tweeted journalist and academic Raza Ahmad Rumi.
According to ARY News, Hamid was an expert in organic chemistry and had seven published research papers to his credit. 
The official Facebook page of the university also said Hamid was among the dead.
Following a ghastly militant attack on an Army school in Peshawar, teachers in this region of Pakistan were permitted to carry firearms in the classroom. The December 2014 massacre carried out by the Taliban left more than 150 people, mostly children, dead in what was the deadliest massacre witnessed in the country.