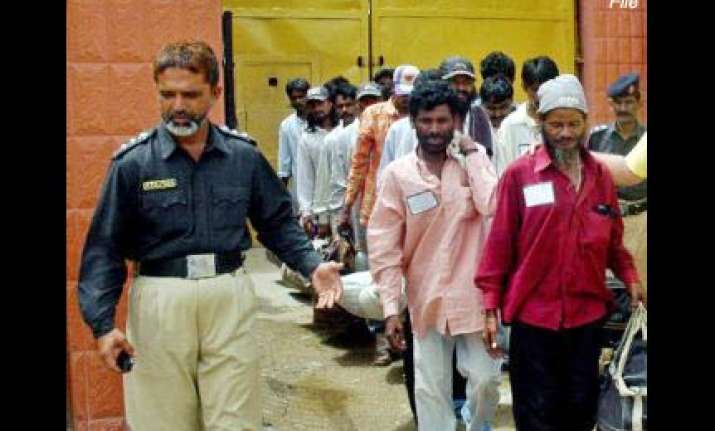 Karachi: One hundred Indian fishermen, including two minors, were released from District Jail, Malir in Karachi on Monday morning. They will be repatriated to India  from Wagah border.  
It is the first batch of 442 Indian fishermen languishing in jails across Sindh province, being repatriated to India as per ruling of the Supreme Court.
On August 13, the Supreme Court of Pakistan had issued notices to the Ministry of Interior, the Ministry of Foreign Affairs, and the Sindh Home department asking them to explain the lawful authority under which the Indian fishermen were arrested, prosecuted and convicted.
They were also asked to disclose the specific laws under which the fishermen were detained.  
The Ministry of Foreign Affairs filed its reply, giving details of the number of Indian fishermen still lodged in jails despite completion of their sentences. The next hearing is scheduled for September 13, but the government has announced their release prior to that date.
In all, 442 Indian fishermen  will be released in four batches. Another group of 100 fishermen will leave the Malir prison on Sept 2 and cross the Wahga border the following day. The third batch of 101 prisoners will leave the city on Sept 4 and cross the Wahga border on Sept 5. The last batch of 141 prisoners will leave Karachi on Sept 6 and cross the Wahga border the next day.
According to Iqbal Haider, a former federal law minister, there are 456 Indian fishermen in Pakistan jails but the government had ordered the release of 442 fishermen and the fate of the rest of 14 fishermen  is not known.