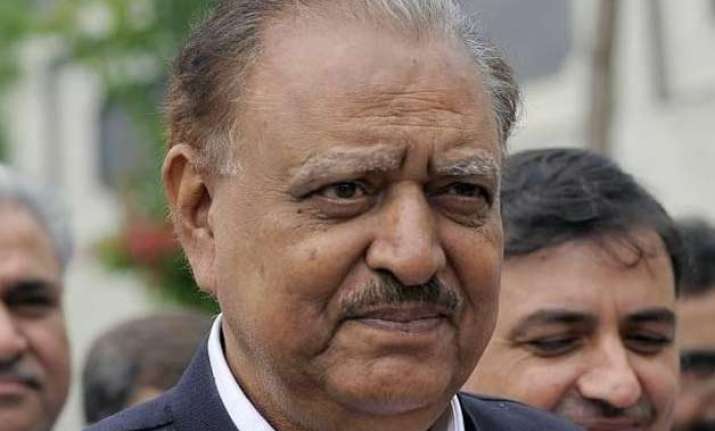 Islamabad: Pakistan President Mamnoon Hussain approved an ordinance to provide security to the recently set up military courts, their presiding officers and military prosecutors and also lawyers and witnesses appearing before them, media reported.
The amendment in the Pakistan Army Act 2015 envisages in-camera trial of terrorists and a provision for proceedings through video link, Dawn online reported.
It will apply to areas where military courts have been set up or will be set up.
An announcement from the presidency said: "On a summary initiated by the Ministry of Defence, the president has approved the prime minister's advice and signed/promulgated the Pakistan Army Act (Amendment) Ordinance, 2015."
Prime Minister Nawaz Sharif's Special Assistant Barrister Zafarullah, who deals with legal matters, said the amendment was aimed at ensuring security of the presiding officers, judges, lawyers, military prosecutors and witnesses who always remained under threat and were vulnerable to deadly attacks by terrorists for trying their accomplices.