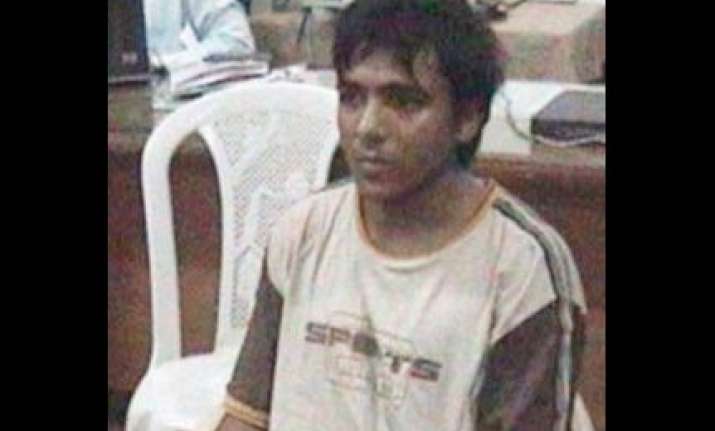 A Pakistani anti-terror court conducting the trial of seven suspects for their involvement in the 26/11 attacks on Saturday accepted an application from the prosecution for Ajmal Kasab to be declared a fugitive and adjourned the case for a week.
The Federal Investigation Agency, which probed Pakistani links to the 2008 Mumbai attacks, submitted an application in the anti-terrorism court of Judge Malik Muhammad Akram Awan asking for Kasab to be declared a "proclaimed offender" or a fugitive.
The court admitted the application and scheduled the next hearing for March 20, when it will hear arguments on the plea by the prosecution and defence lawyers.
 "The application was taken up first as it was a procedural matter," Shahbaz Rajput, a lawyer representing some of the accused, told PTI.
Sources said several witnesses were scheduled to testify during today's hearing but could not do so as the court took up the FIA's application.
The FIA's plea had become necessary as a bench of the Lahore High Court had ruled earlier this week that Kasab's trial could not be separated from that of the seven accused Lashker-e-Taiba operations commander Zakiur Rehman Lakhvi, Zarar Shah, Abu al-Qama, Hamad Amin Sadiq, Shahid Jamil Riaz, Jamil Ahmed and Younas Anjum.
In a judgement given on Tuesday, the Rawalpindi-based bench of the Lahore High Court had also ruled that Kasab's confessional statement to Indian authorities could not be used in Pakistani courts. 
Legal experts said this could significantly affect the Pakistani prosecution team's case as Kasab's statement was a crucial part of it. 
Sources said the defence lawyers were planning to challenge the FIA's move to get Kasab declared a fugitive as he was "not willingly avoiding an appearance in a Pakistani court". 
The defence lawyers plan to contend that Kasab is in the custody of Indian authorities and is thus not a fugitive from law. The seven accused have been booked under the Anti- Terrorism Act, Pakistan Penal Code and a cyber crimes law.
They have been accused of training and providing financial support, accommodation, equipment and communications gear to the 10 terrorists who attacked Mumbai in November 2008 and killed nearly 180 people.  The trial in the anti-terrorism court has been mired by controversies and delays since last year.
The judge was changed twice and Lakhvi's counsel has filed at least seven petitions seeking his acquittal, challenging the case prepared by the prosecution team and asking for the transfer of the trial from Rawalpindi to Lahore.  Special public prosecutor Malik Rab Nawaz Noon has even said the defence lawyers are causing "unnecessary hindrances" by filing such petitions. PTI