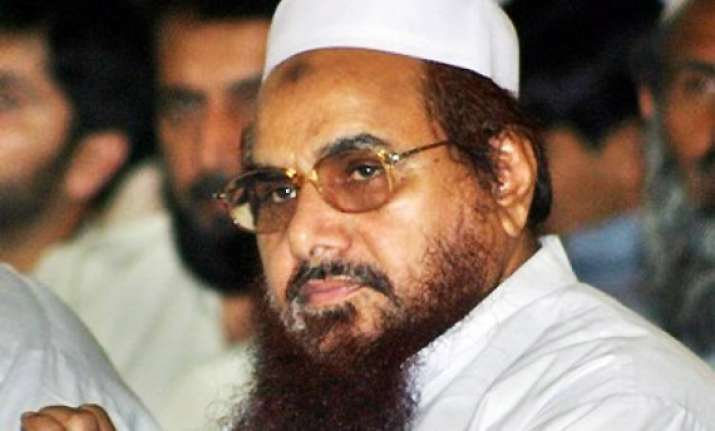 New Delhi, Feb 3: As speculation mounts in Pakistan over the entry of 26/11 mastermind Hafeez Saeed into politics, India feels that it is the Army which is trying to "mainstream" him and sees no possibility of engaging with him.

Sources said it will be a "long way down the road for us" to deal with Saeed, who India says was behind the Mumbai attacks that killed 166 people in November, 2008. They did not attach much importance to Saeed appearing on a television discussion in a Pakistani channel yesterday in which Congress MP Mani Shankar Aiyar also participated.

The sources said that Imran Khan was another personality who was now being propped up by the Army. For 12 years, he was nobody, but suddenly he is a big figure, they said.

India feels Pakistan suffered from the problem of multiple centres of power in which now the Supreme Court has become a little powerful and Army relatively diminished in a flattening of power.

On the cancellation of a visit of Pakistani judicial team to India in connection with the 26/11 case, the sources said that suddenly the Government was informed that the team was not coming and no reasons were given.

The security establishment feels that India cannot underestimate the "westasianisation" of Pakistan.

The sources rubbished media reports on India agreeing to cede some areas to China during the recent talks between Special Representatives of the two countries.

At the talks, the two sides agreed to exchange framework agreement on the border issue and the whole exercise was done with prejudice to interest of parties.

While the guiding principles and parameters were agreed upon in the first phase, the next and last stage would be on demarcation of boundary.

"We are still at the stage of what is the framework for a settlement," the sources said, but added that there were no deadlines for them.

The SR-level talks also reviewed international situation apart from bilateral relationship and maritime security particularly in the context of incidents in the Gulf of Aden.

On Bangladesh, the establishment here feels that the recent coup attempt was serious involving officials at the level of a Major-General and India had warned Dhaka about it.