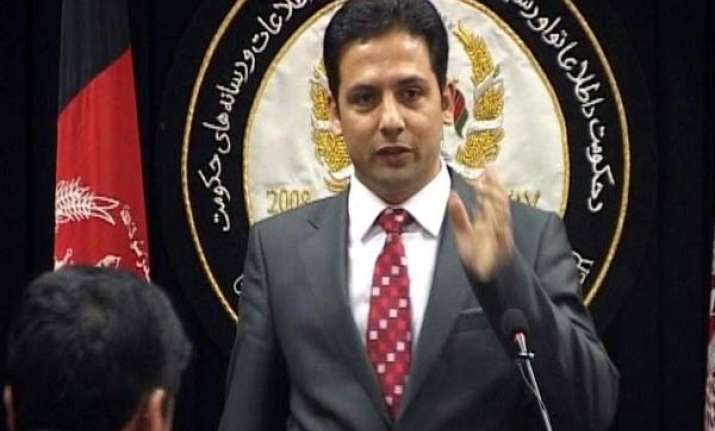 Kabul, May 15 : Afghanistan is of the view that Pakistan is "more unstable" than anytime ever in its history since 1947 and hoped that it "realises" that radicalism will not serve any purpose to pursue its policies.
It also hoped that after al-Qaeda Chief Osama bin Laden's killing in its garrison city, Pakistan will realise that in today's world to be "seen" as a country harbouring, helping and advancing terrorism would be "disgraceful."
In an interview to PTI, President Hamid Karzai's spokesperson Waheed Omar said, "We have to stop the notion of Cold War, 30 years ago,... where we thought radicalism can serve our state policy. That world has changed. Afghanistan has changed, India has changed, Pakistan has changed.
"Pakistan is more unstable than anytime ever in history of Pakistan since 1947. It is being threatened more than any other country. We hope that there would be that realisation."
Omar noted that during Prime Minister Manmohan Singh's visit here, both his and Karzai's message was to bring Pakistan on board to realise that their interests are common.
"There is no way one should think that one's interest is in destruction of the other because it can cause self-destruction as well. It is a very clear message for Pakistan as a country," he said.
Reacting to bin Laden's killing in the May 2 US raid in Abbottabad, he said, "Well, after Osama's incident, we are hoping that Pakistan would realise that it would be disgraceful for any country in the world...to be seen as harbouring terrorism or to be seen as helping or advancing terrorism."
"It serves no purpose to be seen as a country where a terrorist was hiding in a garrison city near the capital city while they continuously refused his presence. Pakistan should realise that...," he said.
The Presidential spokesperson also had some strong words for the US and NATO when he said bin Laden's killing would be a lesson for them also, apart from Pakistan.
Maintaining that in past they have been neglecting Afghanistan's view that the terrorism was not in the Afghan villages and that they should focus on their safe havens and financial support, Omar said, "This is going to be a lesson not only for Pakistan but for the US and the NATO. One incident has changed the whole dynamics."
Asked if apart from developmental assistance, Afghanistan would be interested in India helping them in military cooperation, he said "it is too early to talk about that" but after deciding to embark on a bilateral strategic partnership during Singh's visit, "We hope that joint fight against terrorism, joint struggle against it is going to be part of this partnership."
"I think, this is going to be discussed and we need to wait for the outcome." PTI