Follow us on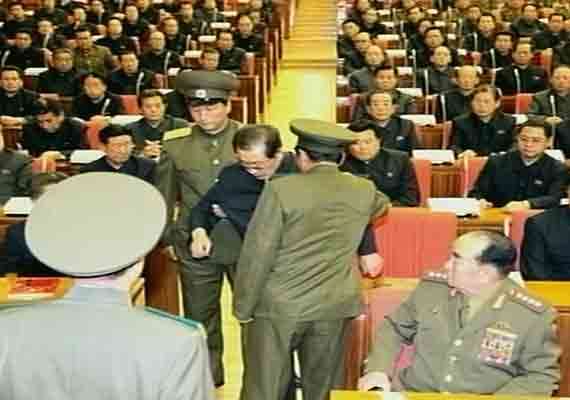 Pyongyang, North Korea:  North Korean news agency KCNA announced the execution of  Kim Jong-Un's uncle Jang Song-Thaek in a statement early this morning.
According to reports Jang Song-Thaek has been executed after being found guilty of treason by a military tribunal.
The news agency called Jang, who had been helping Kim consolidate power in the wake of his father's death two years ago, "worse than a dog."
North Korea's official KCNA news agency stated that "The accused Jang brought together undesirable forces and formed a faction as the boss of a modern day factional group for a long time and thus committed such hideous crime as attempting to overthrow the state".
Some analysts see the purge as a sign of Kim Jong Un's growing confidence, but there has also been fear in Seoul that the removal of such an important part of the North's government — seen by outsiders as the leading supporter of Chinese-style economic reforms — could create dangerous instability or lead to a miscalculation or attack on the South.