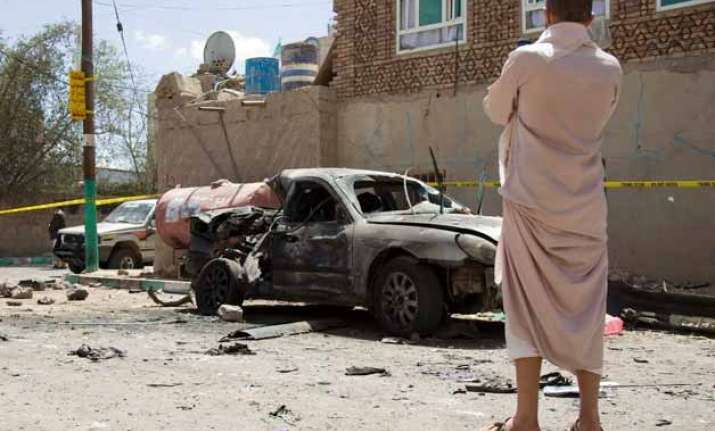 Washington: The White House said Friday there's no indication the Islamic State group had any operational link to a string of suicide bombings in Yemen that killed at least 137 people.
White House spokesman Josh Earnest said the U.S. is still investigating the claim of responsibility by the Yemeni branch of Islamic State. He said the U.S. is looking to see whether IS has a command-and-control structure that would enable it to coordinate the attack.
But Earnest also said IS often claims responsibility for attacks purely for propaganda value. Still, he said the attack shows that everyone in the region -- including Muslims -- is in danger from IS.
Earnest said there's also no clear evidence backing up the IS claim of responsibility for another deadly attack in Tunisia this week.
Bernadette Meehan, a spokeswoman for the White House's National Security Council, said the U.S condemns the attacks and also condemns airstrikes Thursday that targeted Yemeni President Abed Rabbo Mansour Hadi. The airstrikes by forces loyal to Yemen's former president missed his palace and Hadi was unharmed.
Meehan said the U.S. is calling on all sides in Yemen to return to political talks to resolve differences. She said all of Yemen's diverse communities must take part in a peaceful democratic process.