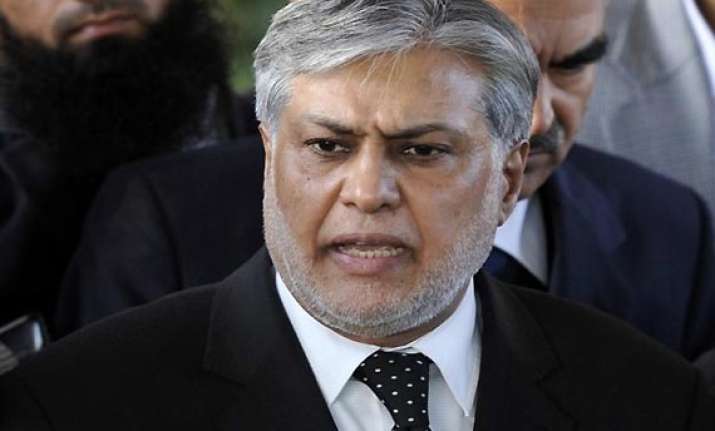 Islamabad: Pakistan today said it has no immediate plans to give MFN-status to India, claiming there is a need to normalise relations between the two countries.
Finance Minister Ishaq Dar, a close aide of Prime Minister Nawaz Sharif, said the government was not considering any proposal to grant Most Favoured Nation-status to India.  
There is a need to normalise relations with India on several issues, Dar told Geo News channel tonight.  
Relations between India and Pakistan have been strained after India accused the Pakistan Army of killing five of its soldiers in an attack along the Line of Control (LoC).  The charge was rejected by Pakistan.  
The Foreign Office today summoned Indian Deputy High Commissioner Gopal Baglay to protest "continuous ceasefire violations" along the LoC. It claimed a civilian was killed in firing by Indian forces at Rawalakot.  
Pakistan failed to meet a deadline to give MFN-status to India in January as part of efforts to normalise trade relations.
India granted MFN-status to Pakistan in 1996.