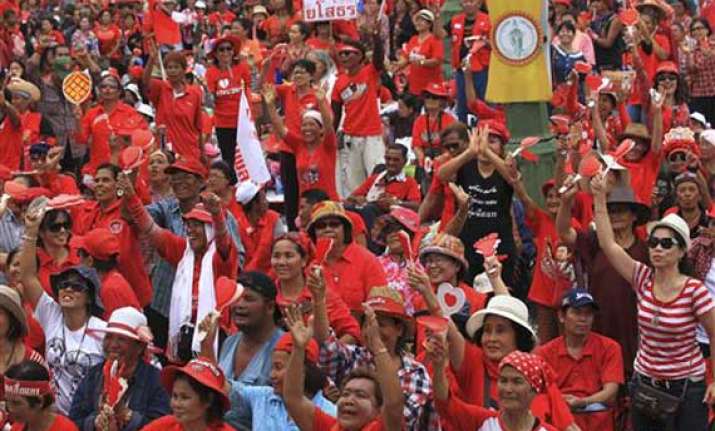 Bangkok: The supporters of Thailand's embattled government today warned of a civil war if democracy was stolen by ousting Premier Yingluck Shinawatra, raising fears of more violence in the deeply polarised country witnessing political instability for months.  
The pro-government "Red Shirt" supporters issued the warning at a rally outside Bangkok - the first staged by the movement near the capital since violent clashes broke out in November.
Tens of thousands of people from across the country joined a pro-government rally.
The event has been billed as a last-gasp attempt to save the government led by Yingluck, who is facing mounting legal cases—including charges of neglect of duty and abuse of power—that could see her removed from office in coming weeks.
Months of anti-government mass protests have failed to unseat her.