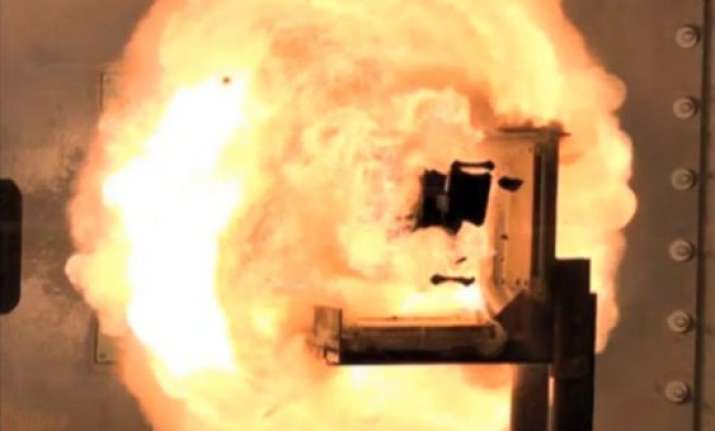 New Delhi: The US Navy has announced plans to deploy its first ever electromagnetic RAILGUN in order to tap the power of the force to wage war.

The electromagnetic Railgun is a long-range weapon that fires projectiles using electricity instead of chemical propellants.

Magnetic fields created by high electrical currents accelerate a sliding metal conductor, or armature, between two rails to launch projectiles at 4,500 mph to 5,600 mph. It can shoot a projectile well over 100 miles at Mach 7.

They can fire further than conventional guns and maintain enough kinetic energy that they need no explosive payload to inflict tremendous damage on their targets.