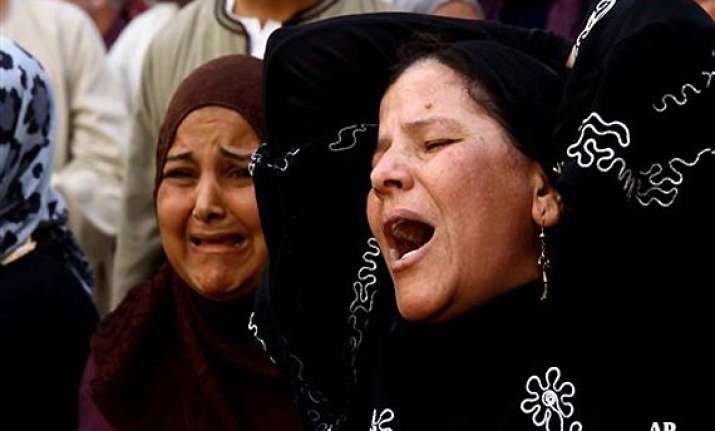 Minya (Egypt): A judge in Egypt sentenced to death 683 alleged supporters of the country's ousted Islamist president on Monday over acts of violence and the murder of policemen in the latest mass trial in Egypt that included the Muslim Brotherhood's spiritual leader, defense lawyers said.
Under the law, Monday's verdicts in the southern city of Minya have to be referred to Egypt's Grand Mufti, the top Islamic official, said one of the attorneys, Ahmed Hefni.
Such a move is usually considered a formality but the same judge in the trial on Monday also reversed most of the death sentences out of 529 that were passed in a similar case in March, and commuted the majority of them to life imprisonment.
Monday's case is linked to deadly riots that erupted in Minya and elsewhere in Egypt after security forces violently disbanded sit-ins held by Brotherhood supporters in Cairo last August.
Hundreds were killed as part of a sweeping campaign against supporters of ousted President Mohammed Morsi, who was removed by the military last July.
Among those convicted and sentenced to death on Monday was Mohamed Badie, the Brotherhood's spiritual guide. If his sentence is confirmed, it would make him the most senior figure in the Brotherhood to be sentenced to death since one of the group's leading ideologues, Sayed Qutb, was executed in 1966.
After Mufti's decision, the same court will hold another session on June 21 to issue the final verdicts.
Monday's stunning decision sparked an outcry among families of the defendants, with women fainting and relatives wailing and crying out "Why? This is unfair!"