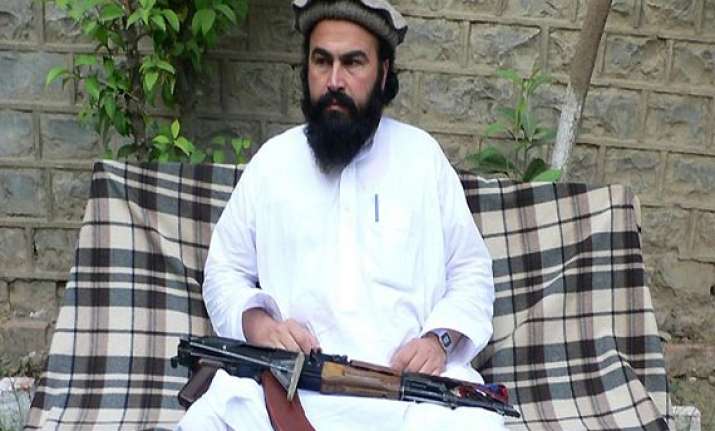 Islamabad, May 30: The death of Waliur Rehman, the deputy chief of the Pakistani Taliban, in a US drone strike could hit the incoming PML-N government's plans to hold peace talks with militants.
More details about Rehman's death emerged today, with the media quoting security officials and sources in the tribal belt as saying that the top Tehrik-e-Taliban Pakistan leader was killed yesterday in a drone strike on a compound in Chashma Pul, a short distance from Miranshah, the main town of North Waziristan Agency.
The US had offered a USD five million bounty for Rehman.  Journalists in the country's northwest told PTI that sources close to Rehman had confirmed his death.  However, Pakistani Taliban spokesman Ihsanullah Ihsan denied the reports.
Rehman and senior militant commanders Fakhre Alam, Nasiruddin and Nasrullah were among six persons killed in the attack carried out at 3 am yesterday.
The Frontier Post reported that Rehman's brother was also killed.
The newspaper reported that Rehman was in the area to attend a meeting of the Taliban 'shura' or council.
Sources told PTI that the development could hit the incoming PML-N government's plans to begin peace talks with the Taliban as intermediaries were hoping to establish contact with the militants through the relatively moderate Rehman.  
Hardline cleric Samiul Haq, who has reportedly been approached by several political parties to help open talks with the Taliban, had plans to approach Rehman to make a beginning, the sources said.
"This is a major setback for the TTP. (Rehman) was a cool-headed and calculated militant who wielded a lot of influence," a senior unnamed government official was quoted as saying by Dawn newspaper.
Malik Mahsud Ahmad, a noted elder of the Mehsud tribe, told the media: "Personally, (Rehman) was not in favour of suicide attacks in Pakistan. He always supported peace talks between the government and Taliban. I am worried after his death as bloodshed could again start in the country."
Besides being the Pakistani Taliban's second-in-command, Rehman was also in-charge of South Waziristan Agency.