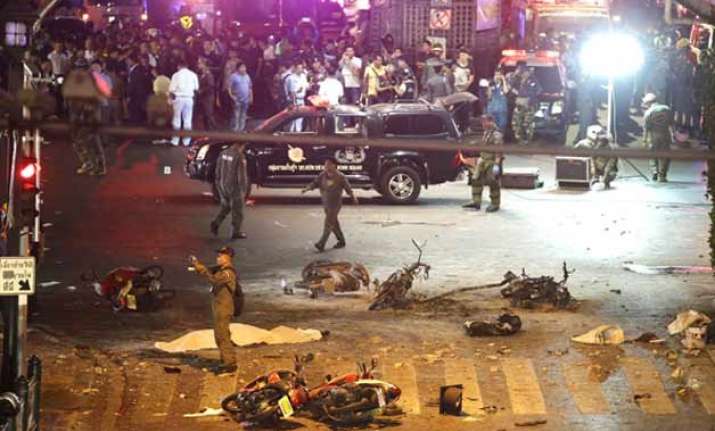 Bangkok: 27 people, including four foreigners, were killed and over 80 others injured in apowerful bomb blast inside a hugely popular Lord Brahma temple in a crowded area here today in the first such attack in the Thai capital.
The nationality of four foreigners killed in the blast is not known yet.
At least two bombs were found at the scene, said Maj. Gen. Weerachon Sukhondhapatipak, a spokesman for Thailand's ruling junta. He said at least one had detonated.
Defence Minister Prawit Wongsuwong said: "It was a TNT bomb... the people who did it targeted foreigners and to damage tourism and the economy."
Police said the bomb was made of 5 kg of TNT explosive. The explosion had a radius of 40 metres.
The twin blasts, which the government believed was aimed at damaging economy and tourism, occurred in a space of minutes around 7 pm (5:30 IST) outside Erawan Shrine dedicated to Lord Brahma in the downtown Chidlom district, creating panic as people fled the place that was spilled with blood.
The explosion took place at the Rajprasong intersection, which was the center of many contentious political demonstrations in recent years.
It appeared to have occurred in front of the Erawan Temple, a tourist landmark also popular with Thais.
The temple is located on a main road through Bangkok's commercial hub and is surrounded by three major shopping malls. However, there were no reports of any Indian casualties in the explosions that caused a huge amount of chaos, with body parts scattered everywhere. It is among Bangkok's most popular tourist attractions.
Police said first an improvised explosive device fastened to a utility pole in front of the temple at the Ratchaprasong intersection detonated which was immediately followed by a motorbike bomb blast, causing two nearby taxis to explode.
However, some sources said a bomb was hidden under a roadside bench in front of the Phra Prom (Brahma temple). No group has claimed responsibility for the blast.
Thailand's capital has been relatively peaceful since a military coup ousted a civilian government in May last year after several months of sometime violent political protests against the previous government. However, there has been some tension in recent months as the ruling junta has made clear it may not hold elections until 2017 and wants a constitution that will allow some type of emergency rule to take the place of an elected government.
Car bombs are almost unknown in Bangkok, but have been used in southern Thailand, where a Muslim separatist insurgency has been flaring for several years.
Watch CCTV footage of the blast here:
See pics after blast: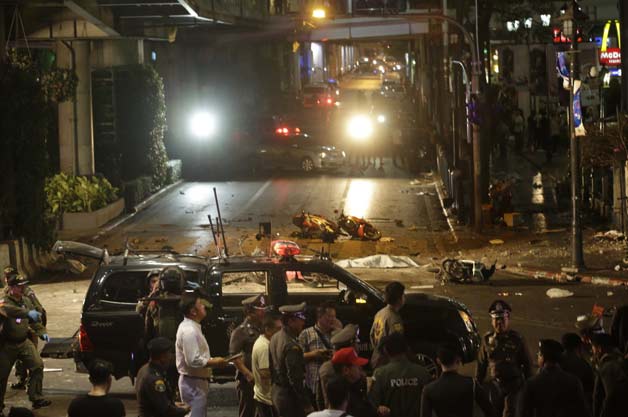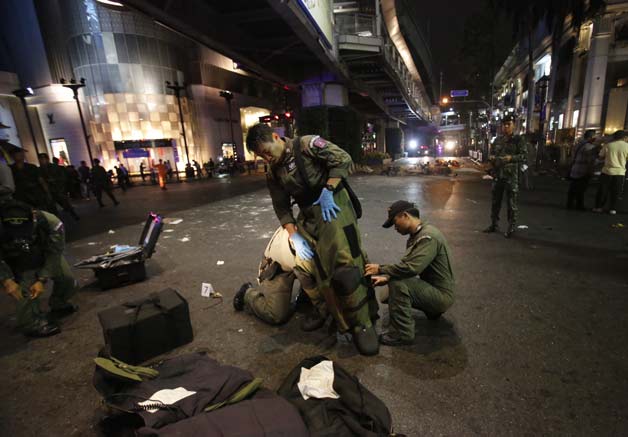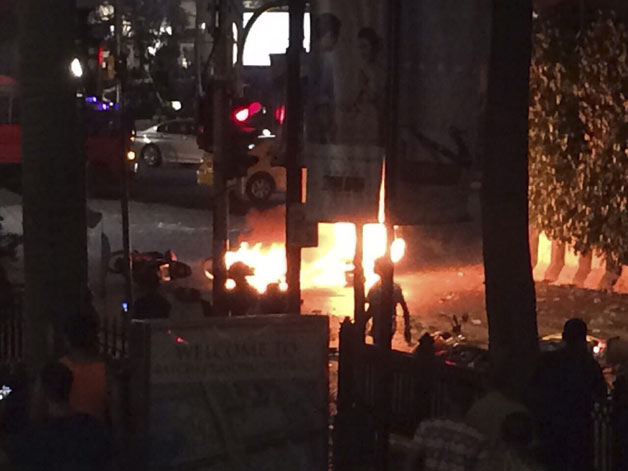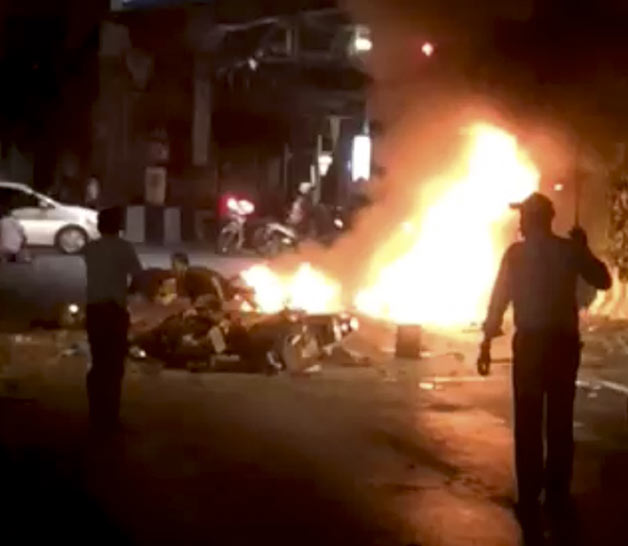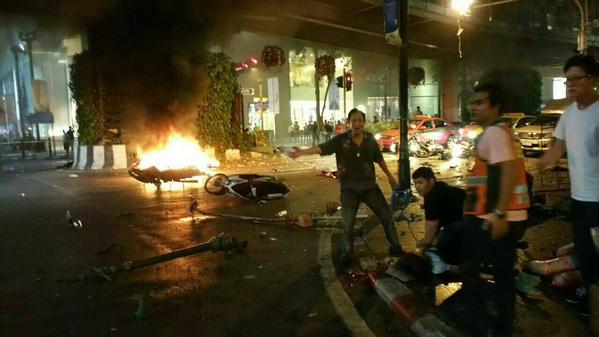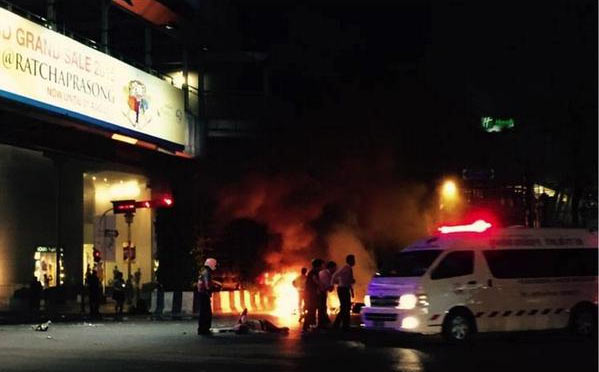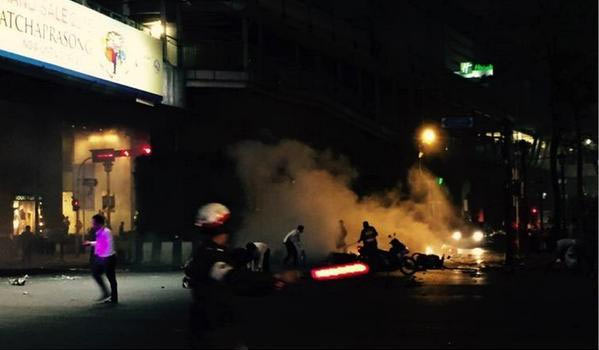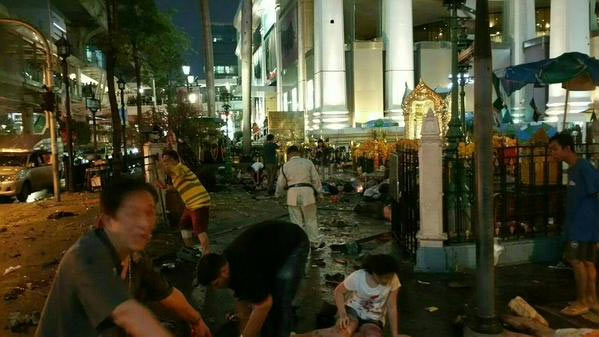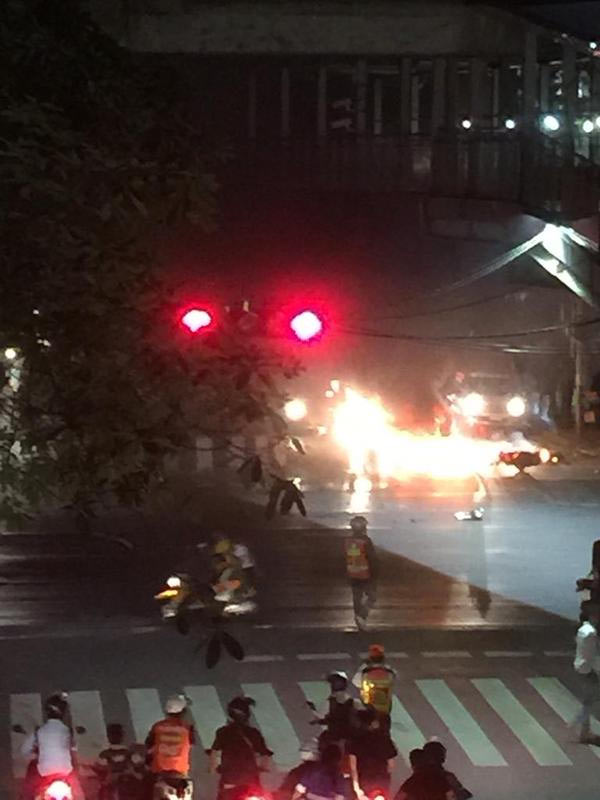 (With inputs from AP)