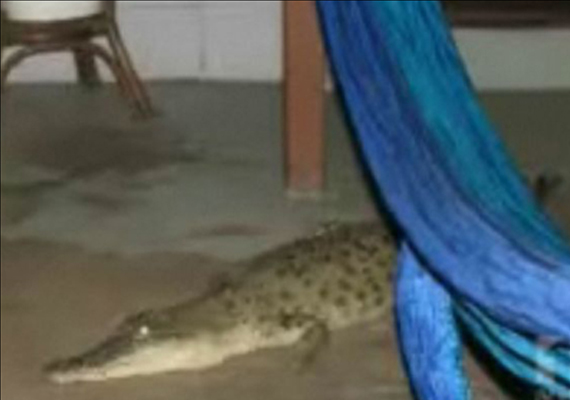 Sydney, Jan 8:  An Australian family was frightened on waking up to  find a 1.7 metre (five-foot seven-inch foot) crocodile lurking in their living room in the city of Darwin.

Jo Dodd said she was first alerted to the reptilian intruder by the frantic barking of their family dog on Saturday morning.

"We opened the door to our bedroom and looked into our lounge room area and there was a crocodile," Dodd told ABC television from her home in the northern city of Darwin.

"It was the most freakiest thing -- you don't usually see a crocodile in your lounge room... It was really a very surreal moment."

Rangers captured the crocodile and took it to a nearby croc farm.

Known locally as "salties", saltwater crocodiles are a common feature of Australia's tropical north and kill an average of two people a year.

They can grow up to seven metres (23 feet) long and weigh more than a tonne.