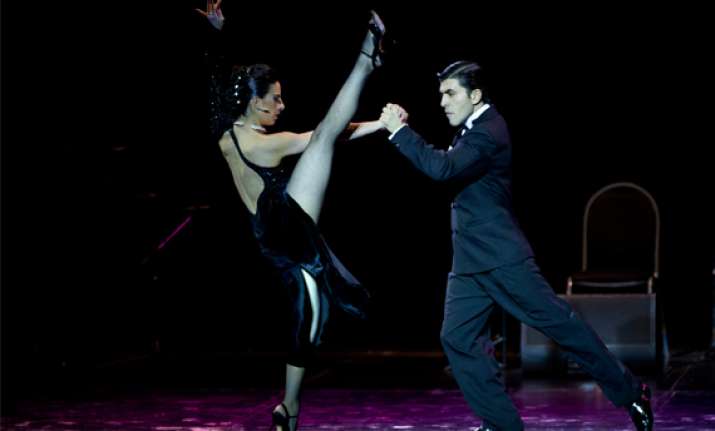 Buenos Airs, Aug 31:    The tango crown came home on Tuesday night as an Argentine couple won in the Tango stage category at the World Championships in Buenos Aires.
Representing the host city, 22 year old Max Van de Voord and 21 year old Solange Acosta put on a flawless precision performance which brought them deserved tango glory.

Dressed in elegant black, it was hard to tell that the young couple had only been dancing together just over a year, having met in one of Buenos Aires' famous tango dancehalls in summer 2010.

Max Van de Voorde and Solange Acosta won over 19 other couples who illustrated the international reach of the annual competition, coming from nations including Uruguay, Colombia, Venezuela, Paraguay, Japan and Greece.

"This is a surprise. Our goal was simply to reach the final, since last year we couldn't qualify," Van de Voorde said. "So it came as a gift. We can't believe it."
Van de Voorde and Acosta won a 7,500 US dollars prize, two trips to dance in front of the Eiffel Tower in Paris, and a contract for a two-month dancing tour of Japan.
On Monday, a Colombian couple, Diego Benavidez and Natasha Agudelo, won the more traditional Tango salon category.

About 400 couples from around the globe entered this year's championship, which was the ninth edition of the annual event.

The tango emerged in the late 19th century in the suburbs of Buenos Aires and Montevideo, Uruguay.

It slowly spread through all social classes of the region, then its popularity spread worldwide.  AP