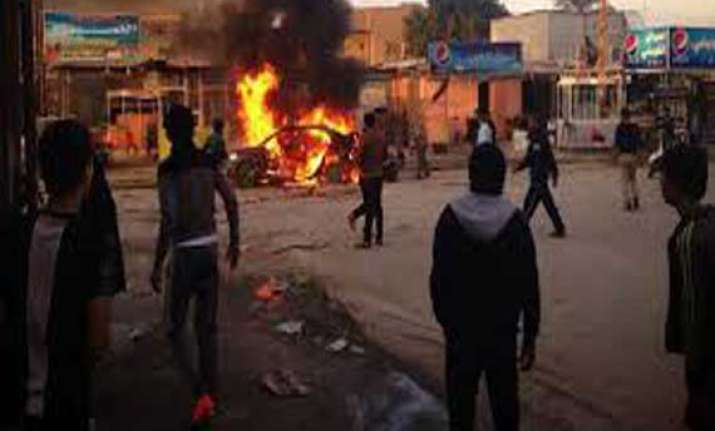 Baghdad: Attacks across Iraq, including a spate of car bombs in Baghdad and the northern city of Mosul, killed 63 people today in the bloodiest violence to hit Iraq since April elections.
The worst of the blasts went off during the evening and left dozens of people wounded, fuelling fears a protracted surge in violence is pushing Iraq back into the brutal communal conflict that left tens of thousands dead in 2006 and 2007.
The bloodletting comes as political leaders jostle to build alliances and form a government, with Prime Minister Nuri al-Maliki in the driver's seat in his bid for re-election but still short of an overall majority in parliament.
Separate deadly sets of car bombs hit both the Iraqi capital and Mosul, in the north, in the evening.
In Baghdad's deadliest attack, a suicide car bomb exploded in the mainly Shiite neighbourhood of Kadhimiyah in north Baghdad, killing at least 16 people and wounding 50, security and medical officials said, speaking on condition of anonymity.
Three other car bombs went off in the Amin, Sadr City and Jihad districts, killing a dozen more people.
The blasts were the latest in a trend of militants setting off vehicles rigged with explosives during the evening, when Baghdad's residents visit markets, restaurants
and cafes.
Previously, such attacks had typically been timed to go off during morning rush hour.