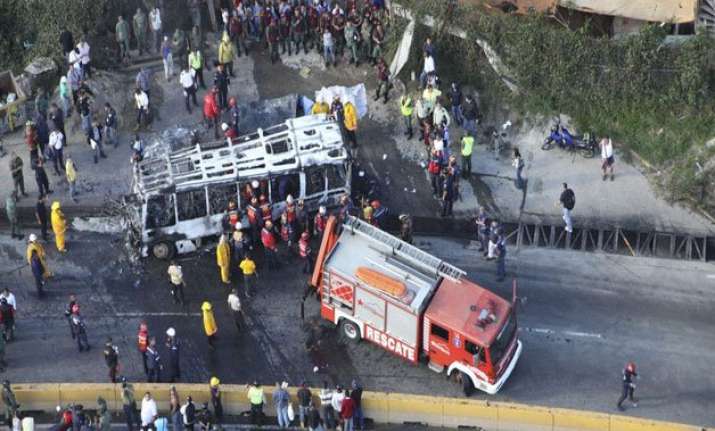 Caracas:At least 11 people were killed and 36 injured after a bus lost control and went off the road into a lake in Venezuela.
The accident took place on Sunday at the Central Regional Highway along the stretch linking capital Caracas with Valencia city, officials said.
The driver lost control and the vehicle plunged into a lake near a dam in the town of Zuata.
According to officials, the bus was en route from the eastern city of Puerto la Cruz to Maracay, capital of Aragua state.