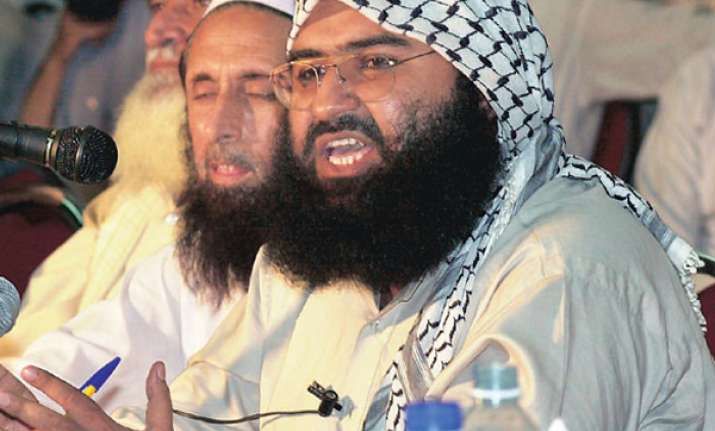 China today said that it will continue to oppose India's bid to join Nuclear Suppliers Group (NSG) and also block its move to get Jaish-e-Mohammed (JeM) chief Masood Azhar designated as a terrorist by the United Nations until a consensus emerged.
Foreign Ministry spokesperson Geng Shuang said that his country's position on India's entry into 48-member club remains unchanged, hinting that it will continue to oppose New Delhi's application.
"China's position has not changed regarding the joining of the NSG by India," he said.
At that last NSG preliminary meet in Seoul earlier in June, China and few other countries had opposed India's bid, maintaining that that Non-Nuclear Proliferation Treaty (NPT) signatories should not be admitted into NSG on the grounds that it would undermine efforts to prevent proliferation.
Defending China's technical hold at the UN to designate Masood Zahar, he said that there were 'differing' views among members of Security Council on listing 'him as a terrorist'. 
"I have stated China's position. I would like to reiterate that the UN committee dealing with the listing does it according to provisions of the UN charter. We maintain that this committee should work on true facts and make a decision according to consensus of its members," Shuang said.
"All parties are divided in listing of the relevant people. And this is why China has put on hold (the banning of Azhar)," Shuang added.
China had on October 1 extended its technical hold for another six months on India's move to get Pathankot terror attack mastermind Masood Azhar designated a terrorist by the United Nations. 
China was the only member in the 15-nation UN organ to put a hold on India's application with all other 14 members of the council supporting New Delhi's bid to place Azhar on the 1267 sanctions list that would subject him to an assets freeze and travel ban.
China's reaction comes a day before Chinese President Xi Jinping arrives in Goa for the BRICS Summit. Prime Minister Narendra Modi and Jinping will hold bilateral talks tomorrow evening with NSG and Azhar issues being top on the agenda.
PM Modi is all set to seek Chinese cooperation in designating Azhar and urge the visiting President to consider India's NSG bid as a special case.