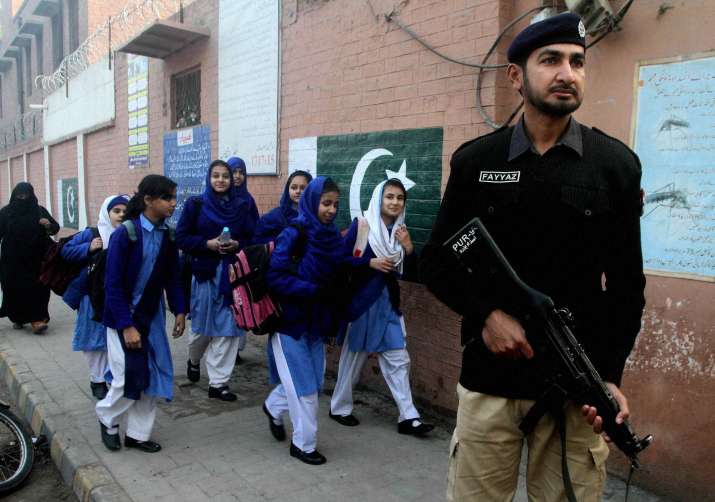 Lahore: the Pakistani Taliban that carried out the attacks against Christians celebrating Easter has warned the government that the Lahore terror attack in which 74 people were killed was just a "message" about their arrival in Punjab.
A suicide bomber believed to be in his 20s blew himself at the crowded Gulshan-e-Iqbal Park, which is one of the most popular parks in Lahore.
"Two critically injured teenagers of Lahore today died at the Jinnah Hospital, raising the death toll to 74," Emergency Services Rescue department spokesperson Deeba Shahnaz said.
Shahnaz said over 100 injured people are still being treated at hospitals while 203 people have been discharged. The dead include 29 children and 10 women; some 20 were Christians. More than 300 people were injured in the blast. He struck at a time when thousands of people were visiting the park on account of Easter.
Jamaatul Ahrar, a splinter group of the Tehrik-i-Taliban Pakistan, claimed responsibility for the attack, saying they carried out "this attack to target Christians."
"Also, this is a message to the Pakistani Prime Minister that we have arrived in Punjab," the group's spokesman said.
The spokesman even taunted Prime Minister Nawaz Sharif on Twitter. "After the Lahore attack, Nawaz Sharif repeated old words to give himself false assurances," he wrote.
"Nawaz Sharif should know that war has reached his doorstep, and God willing the mujahideen will be the winners in this war."
Sharif yesterday vowed to eliminate terrorism. "Terrorists cannot dent our resolve. Our struggle will continue until the complete elimination of the menace of terrorism," he said.
In a post in Urdu on its Facebook page, the group released the bomber's photo, identifying him as Salahuddin Khorasani.
The group had previously claimed responsibility for suicide bombings at two churches in Lahore in March 2015, and justified the attacks by terming Pakistan a "land of war".
"The Christians, Jews, and Zorastrians in Pakistan have neither converted to Islam nor paying Jizya. Under these circumstances, Christians, Hindus, etc, are not at peace, nor are their places of worship safe," it had said then.
It also claimed responsibility for a suicide attack at the Wagah Border minutes after the popular flag-lowering ceremony ended on November 2, 2014. Sixty-one people died in the blast.
Meanwhile, the Punjab Police faced embarrassment when the person they said was the bomber turned out to be a victim.
"We investigated but could not find any link of (the person) or members of his family with terrorists. He appeared to be one of the visitors at the park," said a senior police officer on condition of anonymity.
He said forensic experts were trying to ascertain the identity of a man whose skull was found from the blast site.
Lahore police have issued the sketch of the suspected Taliban suicide bomber. The picture released by the militant organisation and the sketch by Lahore police have not yet been confirmed to be of the same person.
(With inputs from PTI)