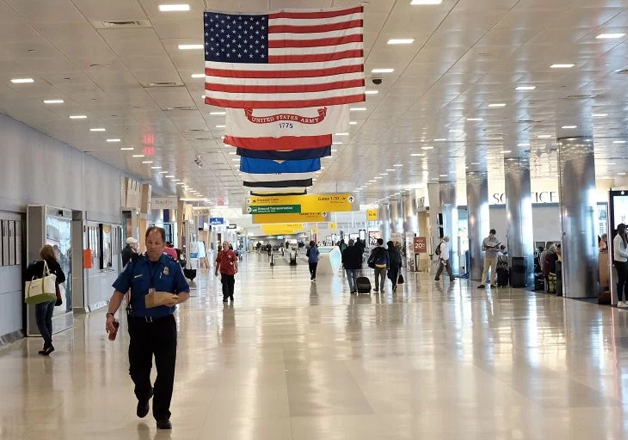 A terminal at the John F Kennedy Airport in New York was evacuated after reports of shots being fired.
However, officials said a preliminary investigation showed no gun shells or other evidence of shots fired has been found.
The terminal was evacuated out of an abundance of caution, officials said.
Port Authority police say they received the reports of shots fired at Terminal 8 near the departures area around 9:30 pm Sunday.
The New York Police Department was called in to assist.
A short time later, police say they closed Terminal 1 after there were additional reports of shots fired. An expressway approaching the airport also was shut down.
According to the flight tracking company, FlightAware, all inbound flights are being held at their origin until 11:30 pm due to security.