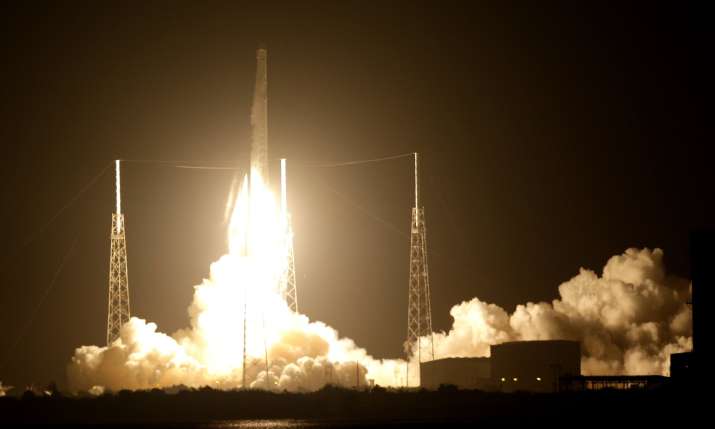 Washington: SpaceX has successfully launched a new-design space docking port for astronauts into the orbit on Monday. The launch of the port also accompanied the instruments to be used for decoding DNA for high-flying genetic research.
SpaceX's Dragon cargo craft was successfully launched at 10.15 a.m (India time) on a Falcon 9 rocket from Space Launch Complex 40 at Cape Canaveral Air Force Station in Florida.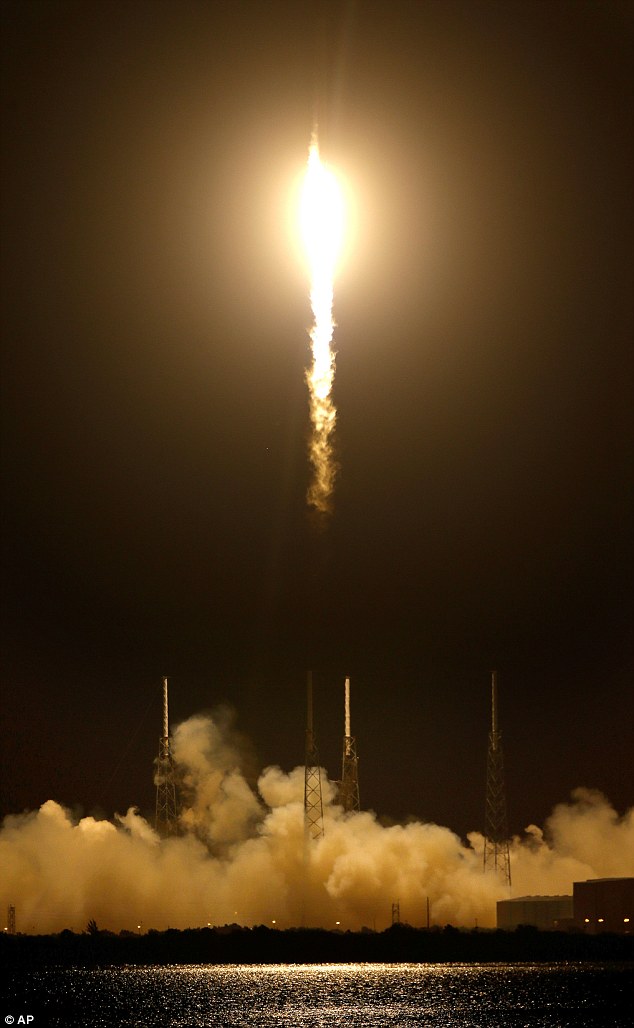 It is SpaceX's second time at delivering a new-design docking port for NASA. The Elon Musk-led company tried to deliver one international docking adapter last year, but the equipment was destroyed during a launch accident.
The current mission is the company's ninth cargo flight to the station under NASA's Commercial Resupply Services contract.
Kirk Shireman, NASA's International Space Station programme manager, told media, "With equipment to enable novel experiments never attempted before in space, and an international docking adapter vital to the future of US commercial crew spacecraft, we're thrilled this Dragon has successfully taken flight."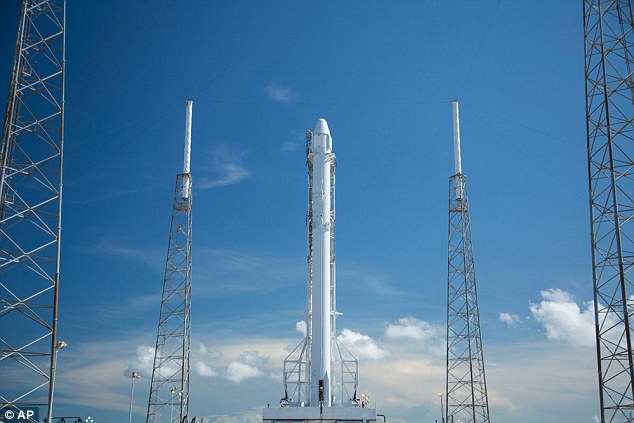 The spacecraft is due to arrive at the space station on Wednesday by NASA astronaut Jeff Williams, supported by NASA astronaut Kate Rubins.
"Each commercial resupply flight to the space station is a significant event. Everything, from the science to the spare hardware and crew supplies, is vital for sustaining our mission," Shireman said.
Dragon's cargo will support dozens of the more than 250 science and research investigations during the station's Expeditions 48 and 49.
"I know how critical this is for NASA," Hans Koenigsmann, SpaceX's vice president for mission assurance, told media during a press conference on Saturday.
NASA said, a second docking ring is due to be delivered in 2017, Naas said.
The first international docking adapters in the cargo will allow US commercial spacecraft to dock to the station when transporting American astronauts in the near future.
Its first users were expected to be the Boeing Starliner and SpaceX Crew Dragon spacecraft, which are now in development in partnership with the US space agency NASA's Commercial Crew Programme and is expected to begin test flights in 2017 and 2018.
The adapter, a metallic ring big enough for astronauts to fit through, also represents the first on-orbit element built to the docking measurements that are standardised for all the spacecraft builders across the world, which means other spacecraft will also be able to dock there in the future, NASA said.
(With agency inputs)