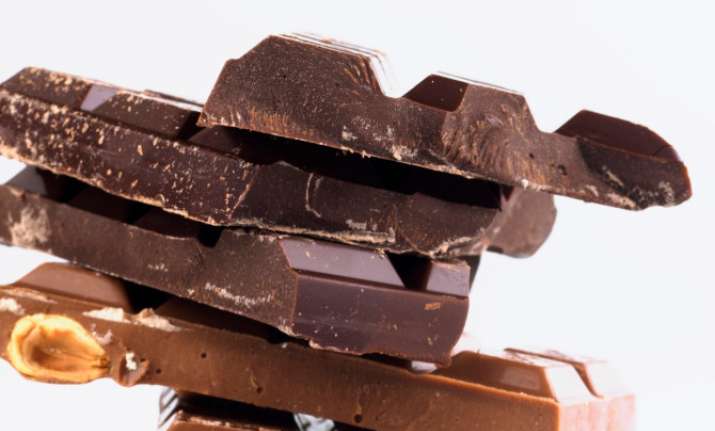 Scientists in Wales believe they have found a potential solution to the global chocolate crisis caused by a cocoa shortage by discovering wild mango as a new cocoa butter alternative.
Researchers at Bangor University discovered wild mango butter that can be used as an alternative to cocoa butter.
Disease and crop failure made the price of cocoa butter more than double between 2005 and 2015, with prices set to rise by 30 per cent by 2020.
Cocoa butter is the pure butter extracted from cocoa beans and is one of the unique natural fats highly demanded by food, pharmaceuticals and cosmetic industries and in particular is a major ingredient in the chocolate industry.
Cocoa butter is currently the only commercially available natural fat which is rich in saturated and monounsaturated fatty acids. Moreover, the price of cocoa butter is one of the highest among all tropical fats and oils and according to International Cocoa Organisation. The price of cocoa butter more than doubled between 2005 and 2015.
The discovery could see mango butter - which is lower in fat - "plucked from obscurity", the team said.
Sayma Akhter, a Bangladeshi-origin senior author and postgraduate student, said wild mango was a so-called "Cinderella" species - one which is visually appealing but currently overlooked - with its real potential still unrealised.
"The identification of value could pluck it from obscurity into mainstream production," she said.
"With the support of government and non-governmental organisations, small scale industries could be set up to create a new income source for local people. There are many other new products that can come from underutilised fruits which are still waiting for proper attention," she said.
Prof Morag McDonald, head of the universitys School of Environment, Natural Resources and Geography, said a new use for the wild mango could help protect it from deforestation.
"Adding value to underutilised products through processing for products that have market value can generate a valuable incentive for the conservation of such species, and help to generate alternative income sources and reduce household poverty," McDonald added. 
(With agency input)