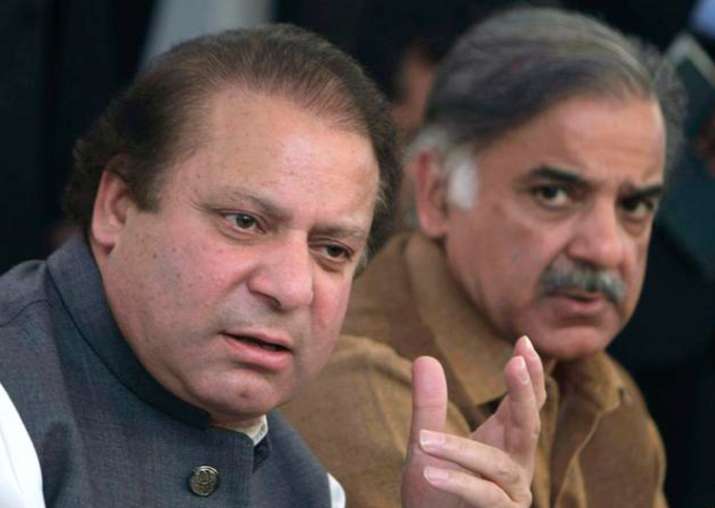 Pakistan's ousted  Prime Minister Nawaz Sharif's brother Shehbaz Sharif will take over as the new Premier of the Islamic nation. According to reports in the Pakistani media, Shehbaz, who is the Chief Minister of Punjab province, will replace Nawaz at the head of the government.
Reports say that the decision was taken at a high-level meeting of the PML-N attended by Nawaz and senior party leaders following the PM's disqualification by the Supreme Court for dishonesty in the Panama Papers trial case. The name of Shehbaz Sharif was announced during a high-level PML-N meeting here. However, a formal announcement on Shehbaz's name will be made on Saturday when the parliamentary party meets here to choose Nawaz's successor. 
The younger brother is not a member of the National Assembly or Senate, and will have to get elected to the Senate to be Prime Minister. The party will have to propose a name for interim Prime Minister, to fill the 45-day vacuum during which Shehbaz needs to get elected to the Parliament. Pakistan Muslim League-Nawaz leader Khawaja Asif is tipped to become the interim Prime Minister, reports said.
According to reports, either Hamaz Shehbaz Sharif, the son of Shehbaz, or Rana Sanaullah, Punjab province's Law Minister, will replace Shehbaz Sharif as the Punjab Chief Minister.
It was also decided during the meeting that the party will utilise all legal and constitutional options available to counter the apex court's verdict.