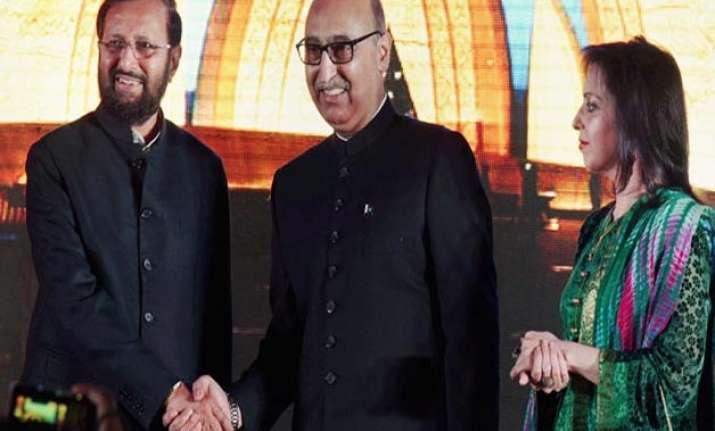 New Delhi:  Environment Minister Prakash Javadekar  attended the Pakistan Day celebrations on Wednesday where the hardline and moderate Hurriyat factions pitched for adopting a "political approach" towards the 'Kashmir issue'.
Mr Javadekar was at the event and extended his "best wishes" to the Pakistani people.
Chairman of the moderate faction of Hurriyat Conference Mirwaiz Umar Farooq said he had expected the current BJP-led dispensation to follow the "Vajpayee policy" towards Kashmir.
Talking about the government formation in Jammu and Kashmir, Hardline separatist leader Syed Ali Shah Geelani said, the delay was a 'minor' issue that would not have any effect in resolving the "actual problems".