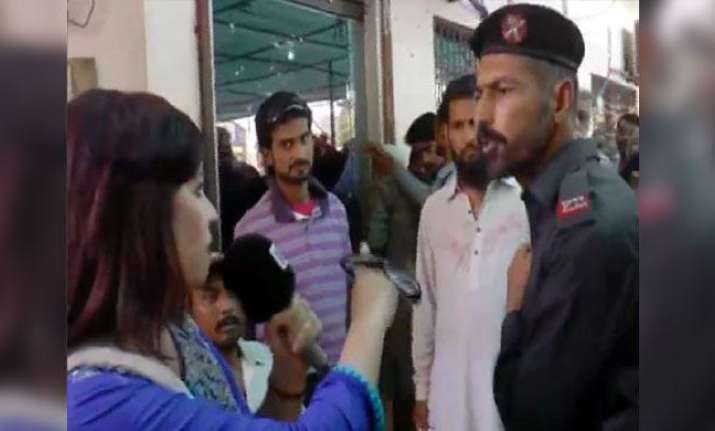 In a shocking incident, a Pakistani national guard shamelessly slapped a lady reporter in the middle of a live broadcast in Nazimabad and then allegedly fired a few shots in air to disperse the crowd.
Saima Kanwal, who belonged to a private news channel, was conducting a programme on the issues that were faced by people outside NADRA (National Database and Registration Authority) registration office in Nazimabad.
The reporter can be seen in the video footage asking her cameraman to focus on the security guard's face. The footage of the incident, which shows the policeman slapping the reporter after she reproaches him for bothering her cameraperson, has gone viral. In the video, she also alleged that he had misbehaved with women.
After slapping her, several gunshots can be heard, even as the camera falls to the ground in the confusion.
The lady reporter also posted video footage of discarded bullet shells following the incident.
The video of the entire incident has gone viral.
Meanwhile, the Police has booked the security guard after a compalint was filed against him for slapping and unnecessary aerial firing.
Interestingly, NADRA officials have also reportedly filed a police case against the TV channel for "creating hindrances" in their work.