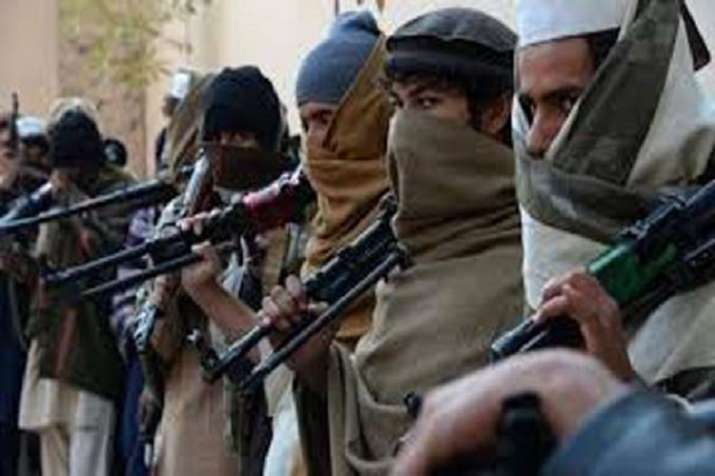 The United States has welcomed new Pakistan Prime Minister Imran Khan's words that establishing peace along the Afghanistan-Pakistan region was one of his prime concerns, but also made it abundantly clear that it would  not tolerate that country's soil to be used by terror groups as safe havens. 
Addressing a press conference in Washington, Principal Deputy Assistant Secretary for South and Central Asian Affairs Alice Wells underscored that Pakistan has a critical role to play in the long-term stability of Afghanistan, while adding that Islamabad should take serious steps to take action against terrorist organisations for ensuring peace in the region.
"We encourage Pakistan to take stronger steps to ensure that the Taliban comes to the negotiating table, rather than enjoying safe havens in the country," Alice Wells said.
Expressing grave concerns over terrorist organisations and proxy groups enjoying safe havens in Pakistan, the top US official asserted that the new government should take strict action to ensure peace and stability in the region.
"We look forward to working with new government (in Pakistan). We are urging them to do more and bring pressure to these terrorist organisations. We welcome (Pakistan Prime Minister) Imran Khan's words when he discussed the importance of having peace on both sides of the border," she said.
Talking of the South Asia strategy implemented by the Donald Trump administration, Wells said that India is playing a supporting role in ensuring the stability of war-torn Afghanistan.
"One of the key new features of strategy tapping is that India is supporting the economic development of Afghanistan up to 2020. We need to see Afghanistan stitched back into the region. We welcome that India has stepped up and enhanced this commitment and it enjoys a strategic partnership with Afghanistan not at the expense of any other countries in the region," she added.
(With inputs from agencies)