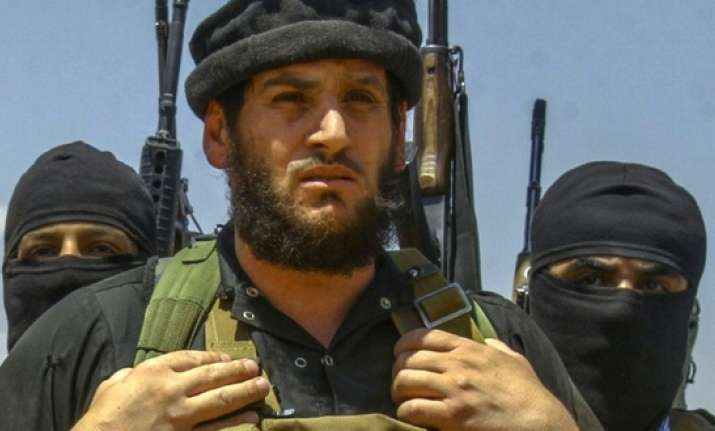 The Pentagon on Monday confirmed that a US air strike killed Islamic State spokesman and chief strategist Abu Mohamed al-Adnani, who laid out the blueprint for the extremist group's attacks against the West, in northern Syria last month. 
"The strike near Al Bab, Syria, removes from the battlefield ISIL's chief propagandist, recruiter and architect of external terrorist operations," Pentagon press secretary Peter Cook was quoted by AFP as saying. 
"It is one in a series of successful strikes against ISIL leaders, including those responsible for finances and military planning, that make it harder for the group to operate," he further added. 
Cook said that US "will continue to target IS leaders, relentlessly pursue its external plotters, and, working with partners on the ground".
"We will not rest in our efforts to destroy IS's parent tumor in Iraq and Syria, combat its metastases around the world and protect our homeland," he added. 
The Russia Defense Ministry, however, has mentained that al-Adnani was among as many as 40 Syrian rebels who were killed by a Russian Su-34 bomber in Aleppo.
The August 30 air strike was conducted by a Predator drone, which fired a Hellfire missile at the car Adnani was traveling in.
Al-Adnani exhorted European-born fighters to commit attacks on home ground rather than joining the fight in Syria and Iraq – and pointed the way for those with no ties to the group to embrace "martyrdom" on its behalf.
Al-Adnani, whose real name is Taha Sobhi Falaha, persistently called for attacks against the West, which paid off in bloody notoriety with the Nov. 13 coordinated attacks in Paris that hit a concert hall, a stadium and restaurants and bars, leaving 130 people dead and hundreds wounded.
In late June 2014, he formally declared the establishment of a caliphate, or Islamic state, stretching across parts of Syria and Iraq, under the leadership of Abu Bakr al-Baghdadi, and demanded allegiance from Muslims worldwide.
A powerful orator, he went on to become the voice of IS. He released numerous, lengthy audio files online in which he delivered fiery sermons urging followers to kill civilians in nations that supported the U.S.-led coalition against the group.