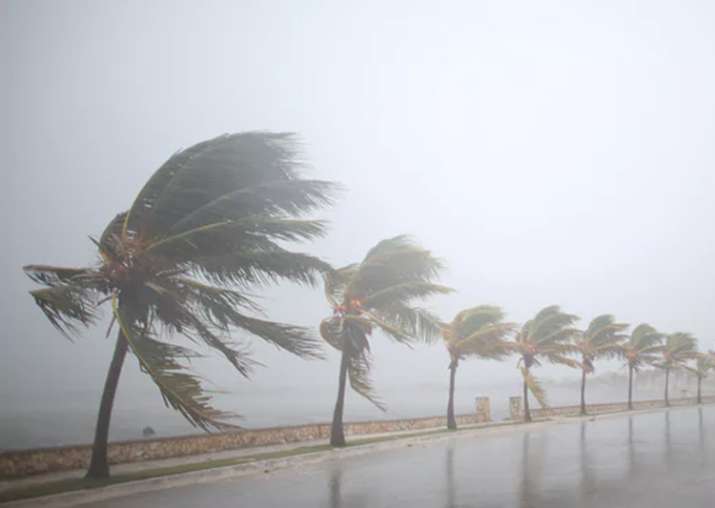 The External Affairs Ministry said today that it was monitoring the situation and communicating with the Indian diaspora in the US, Venezuela, France and the Netherlands in the wake of deadly Hurricane Irma. 
The ministry's spokesman Raveesh Kumar said the Indian missions in the four countries were in touch with local government officials to provide assistance to the affected Indians.
"Our missions in Venezuela, the Netherlands, France and the US are constantly monitoring the situation following destruction due to hurricane Irma. They are in constant touch with the Indian diaspora affected by Irma and with local government officials to provide all possible assistance," Kumar said in a series of tweets.
The External Affairs Ministry spokesman tweeted telephone numbers for Indians to contact in case of emergency: Embassy of India, Venezuela (+58 4241951854/4142214721); Netherlands (+31247247247); France (0800000971). The Indian embassy in the Netherlands tweeted that they were in touch with the Dutch government.
The Indian embassy in Caracas in Venezuela was also monitoring the situation in Saint Martin and "coordinating the welfare of all Indians living there."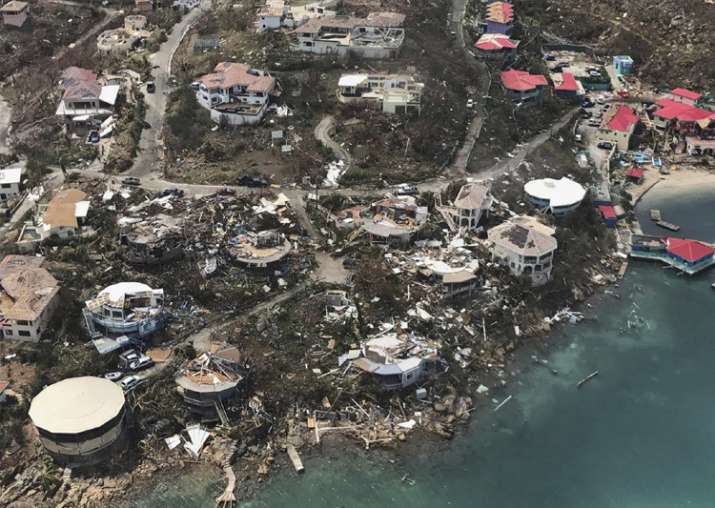 Irma, a category 5 hurricane with winds swirling at 260 kilometres per hour, barrelled towards Florida after making landfall in Cuba's Camaguey Archipelago. It killed at least 19 people and damaged thousands of homes on the Caribbean islands. France said that at least 10 people have been killed across its Caribbean territories with seven more missing. Two people died on the Dutch side of the Saint Martin island.
5 million asked to evacuate from Florida 
Meanwhile, over five million people, including thousands of Indian-Americans, have been asked to evacuate from parts of coastal Florida after Hurricane Irma, an extremely powerful Category 5 storm, barrelled towards the state after wrecking havoc on the Caribbean islands.
Irma is expected to landfall in Florida tomorrow, which at its current trend officials said, is likely to cause devastation across Florida and surrounding areas. Authorities in Florida have ordered 5.6 million people – a quarter of the state's population – to evacuate, warning that those who do not leave cannot expect rescue services to reach them once Irma hits.
"It is not a question of if Florida is going to be impacted, it is a question of how bad Florida's going to be impacted," said Brock Long, head of Federal Emergency Management Agency.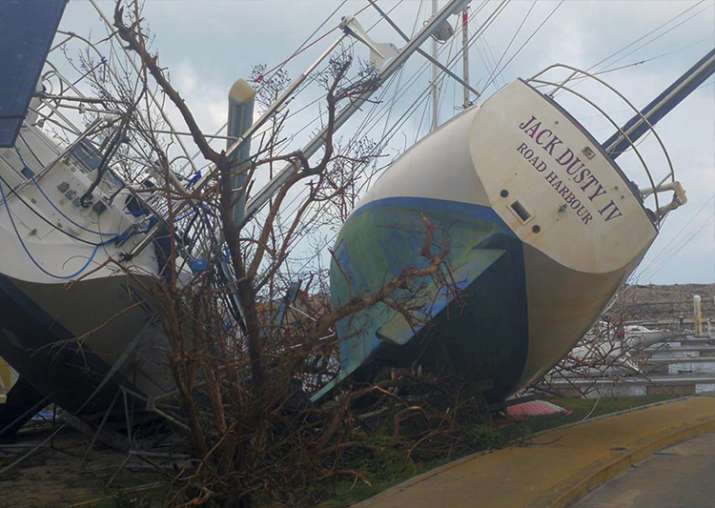 Hurricane Irma continues to be a threat that is going to devastate the United States, and either Florida or some of the southeastern states. This is a complex forecast. Anybody from Alabama to North Carolina should be watching this storm very closely, Long said.
Florida is also home to thousands of Indian-Americans. In addition to thousands of federal employees, several thousand-military personals have been deployed by the Department of Defence to meet any eventuality in the aftermath of Irma hitting the coast of Florida.
"We need the people to listen to their local officials. But when we see evacuations taking place, what we try to do is break down the number that are going to need mass care support, and some of those numbers are well over 100,000 people in shelters for this event," Long said.
Emergency declared in Florida
US President Donald Trump received a briefing on Hurricane Irma today. He "was given an overview of the recent impact of the hurricane on the US Virgin Islands, Puerto Rico, and neighbouring islands and the ongoing response efforts of the Federal and territorial governments," the White House said. 
A State of emergency has been declared in Florida. Earlier in the day, Trump signed a legislation that provides an additional USD 15.25 billion in emergency appropriations for disaster relief and extends the authorisation of the National Flood Insurance Programme through December 8.
"Additionally, as the damage from Hurricane Irma unfolds, it is especially important that the men and women in the Southeast and our Caribbean territories stand strong and rest assured that this Administration will always put the needs of the American people above partisan politics as usual," White House Press Secretary Sarah Sanders said in a statement.
President Trump monitoring situation 
Sanders said Trump is constantly monitoring Hurricane Irma, and the federal government is working closely with state and local partners to ensure the safety of the coastal communities.
In his weekly address to the nation, Trump noted that this is a storm of historic destructive potential, and he's asking that everyone in the storm's path to remain vigilant and pay heed all recommendations from government officials and law enforcement.
"Our message to the American people is this:  With gratitude for our first responders, and prayers for those in the storm's path, we are behind you 100 per cent," she said.